Lockdown boredom has spurred a NSFW viral trend. Although we were kinda overdue one anyway.
The #ShampooChallenge sees guys balancing shampoo bottles (or lotions) on their hard-ons. At this stage in the internet, we've learned not to question things anymore. Just be grateful if they involve a bit of banter or a bit of meat.
See more guys balancing things (phones, drink cans) on their knobs.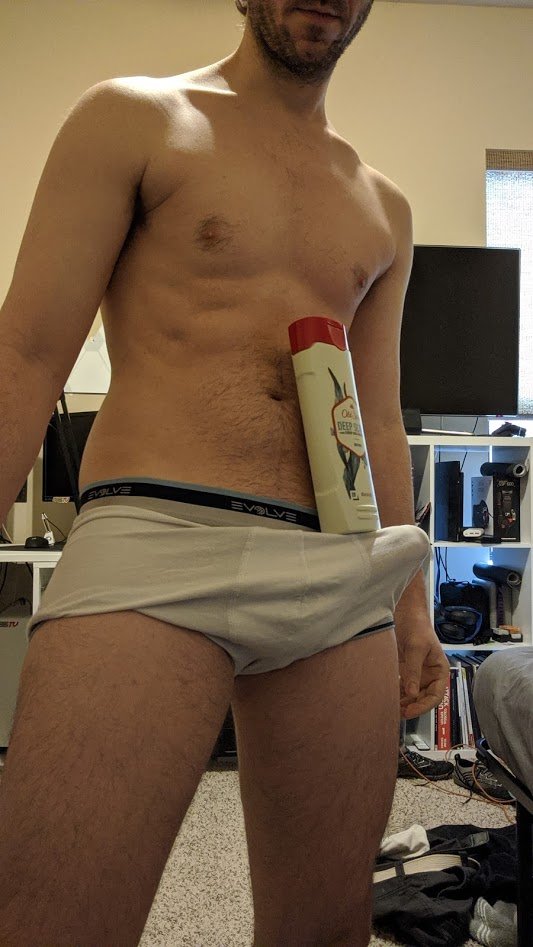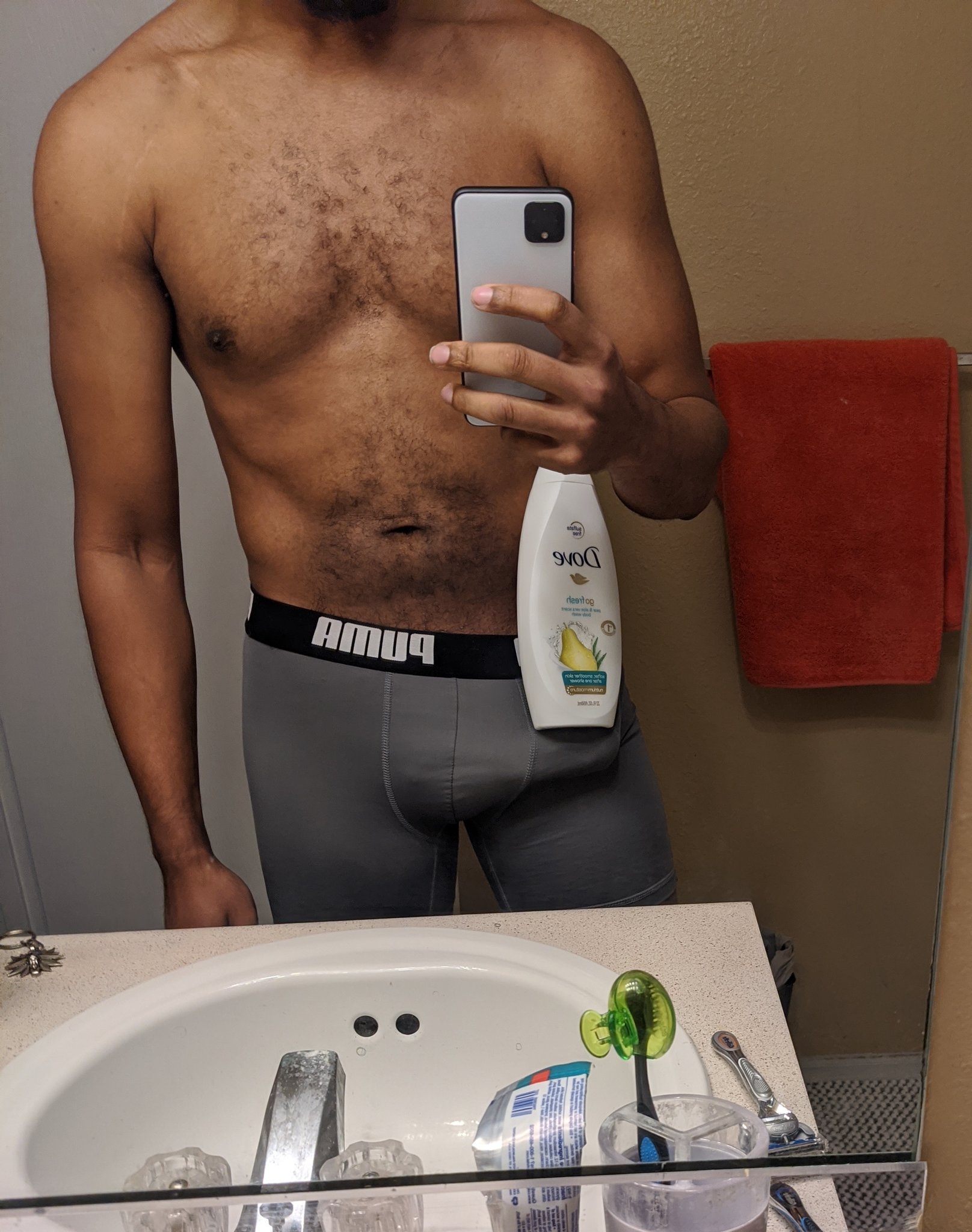 This last guy took it up a level and ask "did I win?"
Yes. Yes, you did.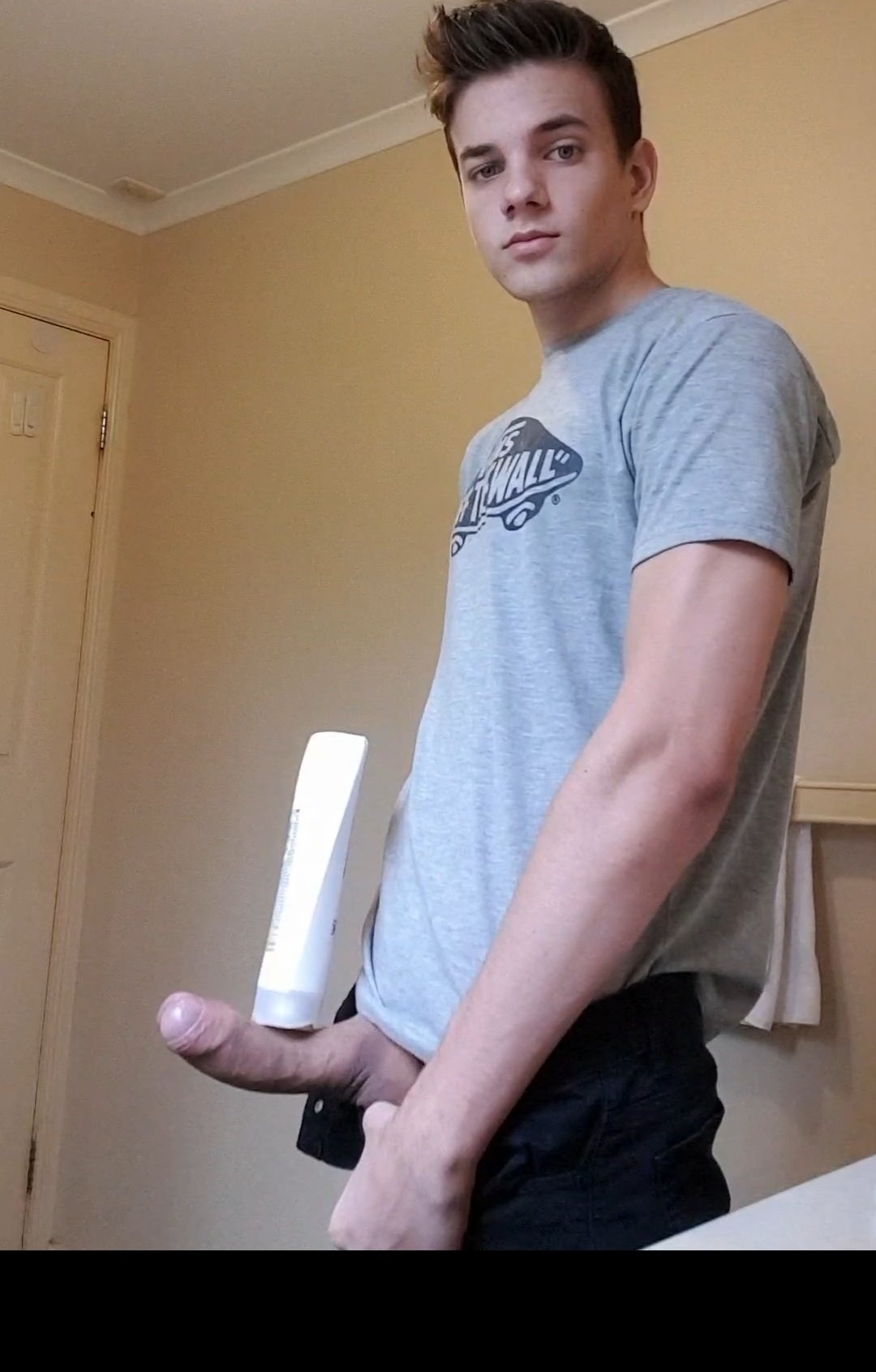 And he's not the only one forgoing the undies…