A week or so ago we posted a fanny-flutter-inducing snap image of an (at the time) unbeknown wrestler, but thanks to Instagram doing their thing, he was quickly identified as Daigoro Timoncini, an (according to Wikipedia) Italian Gego-Roman wrestler.
So that's where those immaculate genes come from.
And he's not just great to look at, he's apparently a six-time Italian national wrestling champion for the heavyweight category. Fancy. And thankfully, he does all of that in lycra!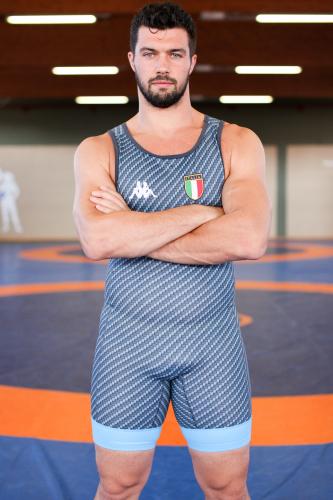 RELATED: Wrestler Matt Riddle's Peen Looks Like a 'Backbreaker'