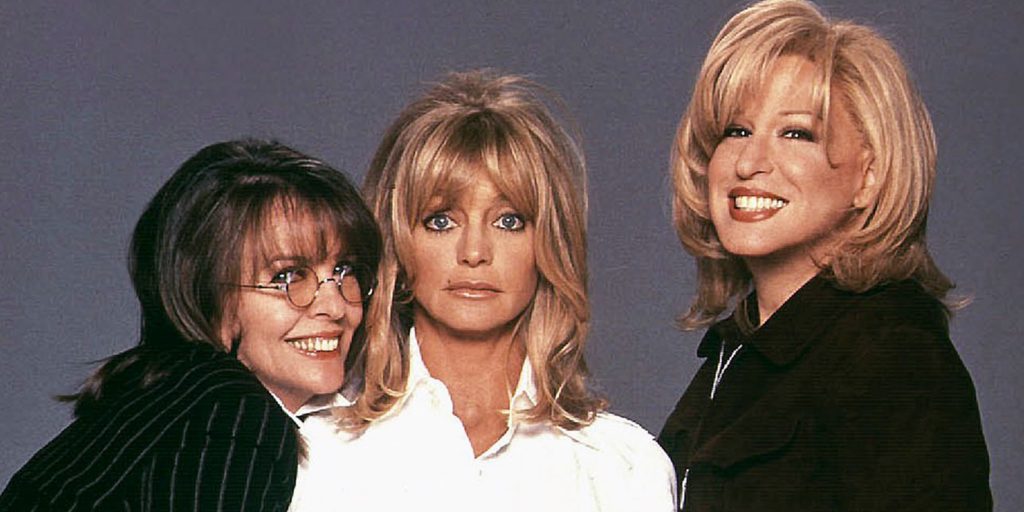 Iconic First Wives Club actresses Goldie Hawn, Bette Midler and the other one (j/k Miss Keaton!) will star in another film together called Family Jewels.
24 years after the release of the classic, the trio will star as three women who have to spend the holidays together after the man they were all once married to drops dead in a New York department store. Together they endure the festive season, along with their kids and grandkids.
While Family Jewels is unrelated to First Wives Club it does share some similarities; in that Hawn, Midler and Keaton did previously play divorcees who bonded over the rats who left them for younger women.
The film will be produced by BAFTA-nominee Brian Oliver (Black Swan, 1917) and Bradley Fischer (Shutter Island, Zodiac) and Fischer said: 'The chemistry of Diane, Bette and Goldie is unmatched and irresistible. And I'm thrilled to help reunite them on screen for generations of fans.'