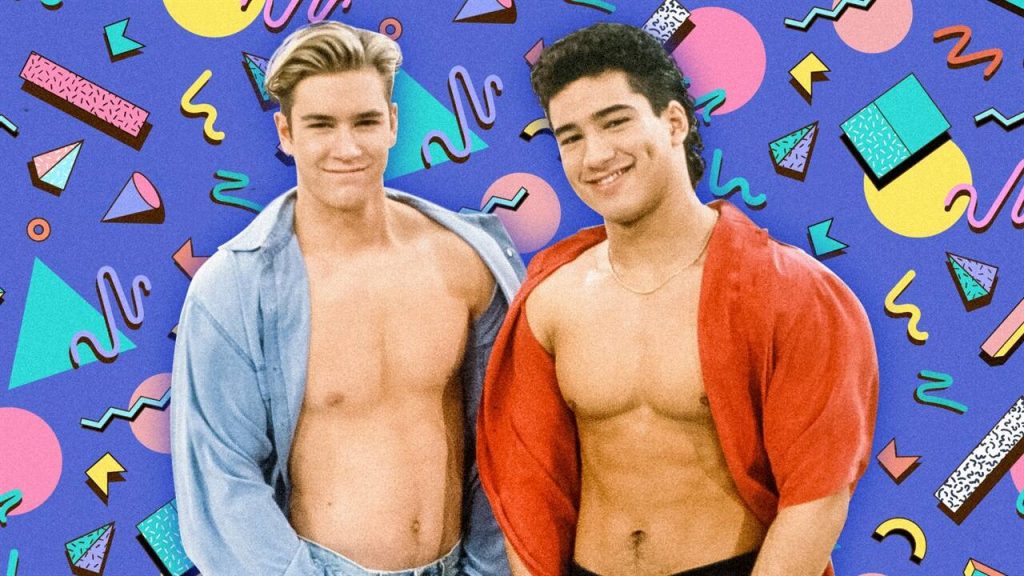 Every 90s kid growing up gay at one point or another had their head turned by the two hunky schoolboys of Saved By The Bell. Airing from the late 80s through to the early noughties, it definitely got more than a few sexualities questioned and discovered. Though it was a wholesome show following the ups and downs of school life in simpler times, it still got hearts racing all over the world.
30-something years later the school bell will be ringing once more in a long-awaited reboot said to star at least 2 of the original cast. It's intriguing to know how the storyline will play out in today's crazy world full of electronics, social media and dick pics running rife in the school hallways. Although we knew that Slater was thick, we're assuming he wasn't held back 30 years.
Will they recast the iconic – and totally homoerotic – bromance between Zack and Slater? Even so, we're not sure it could ever be done justice. See our fave moments/snap from the original series below.
…and if Screech rang your bell harder than Zack & Slater, let's not forget that he did THAT threesome video!