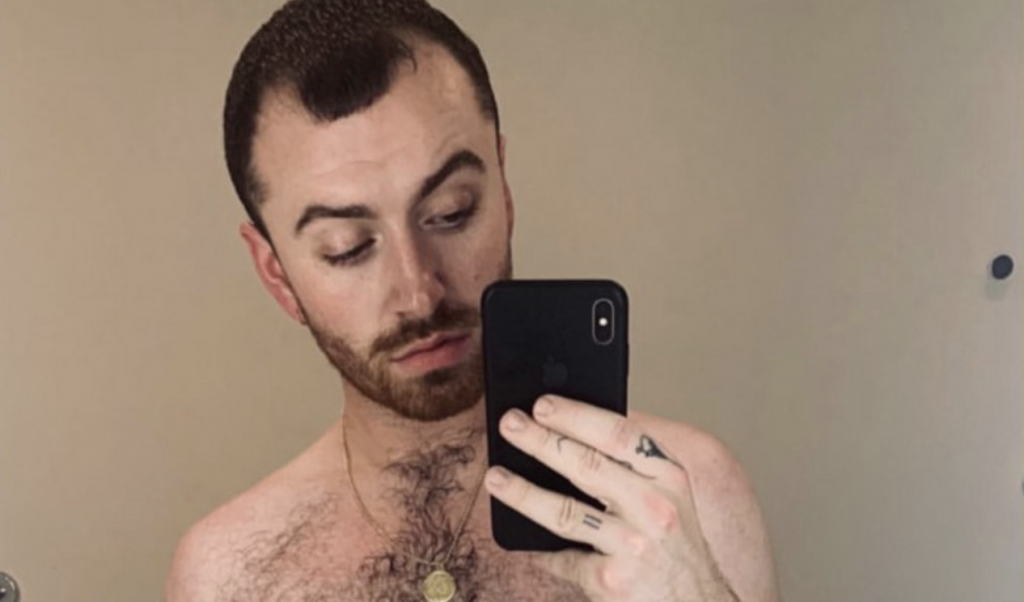 Sam Smith has been working hard to love his body, even when he's "bloated".
The Stay With Me singer recently announced that he'd struggled with his body image for years, but had turned a corner. Onto a street without a Krispy Kreme. But really, there's absolutely nothing wrong with Sam Smith's body: apart from maybe that belly hair pattern.
Smith took to his Instagram, writing:
"Feeling bloated and gross after my flight so thought I'd post a mirror selfie of my sexy bloated boobies coz we are friends. Finally."
He received raise from Nicole Scherzinger and Nyle DiMarco.
[Images: Sam Smith Instagram, Just Jared]