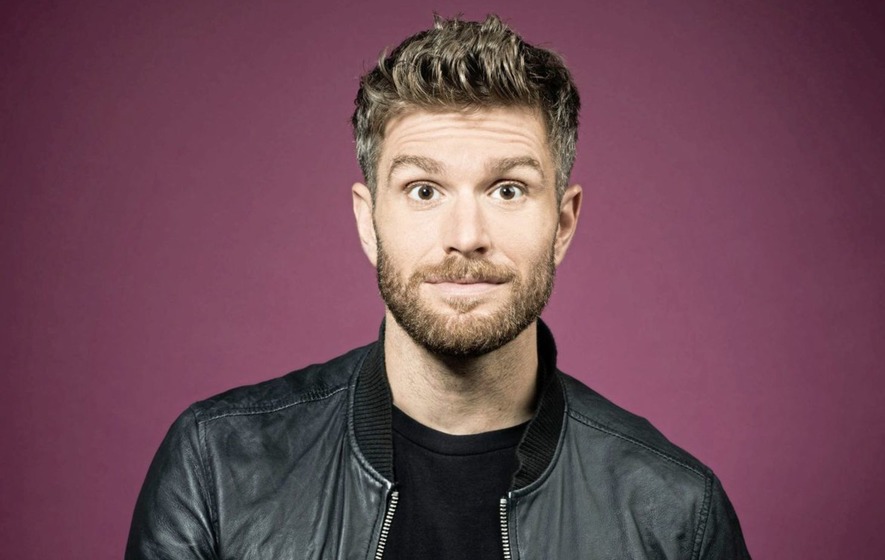 Comedian Joel Dommett is getting naked again, this time not for a catfish on Skype.
Dommett struggled to contain his modesty – and maintain his balance – and he went skipping on an episode of Comedy Bus; a Comedy Central show which follows comedians heading back to their home towns to see how much it's changed.
Well, one thing that's changed in Dommett's had a good pubic trim.
Dommett is in the middle of hiking through hills when he decides to get his kit off (surprised it took that long), while fellow comedians Iain Stirling and Suzi Ruffell watch on; laughing hysterically as Dommett's "anus chatters".