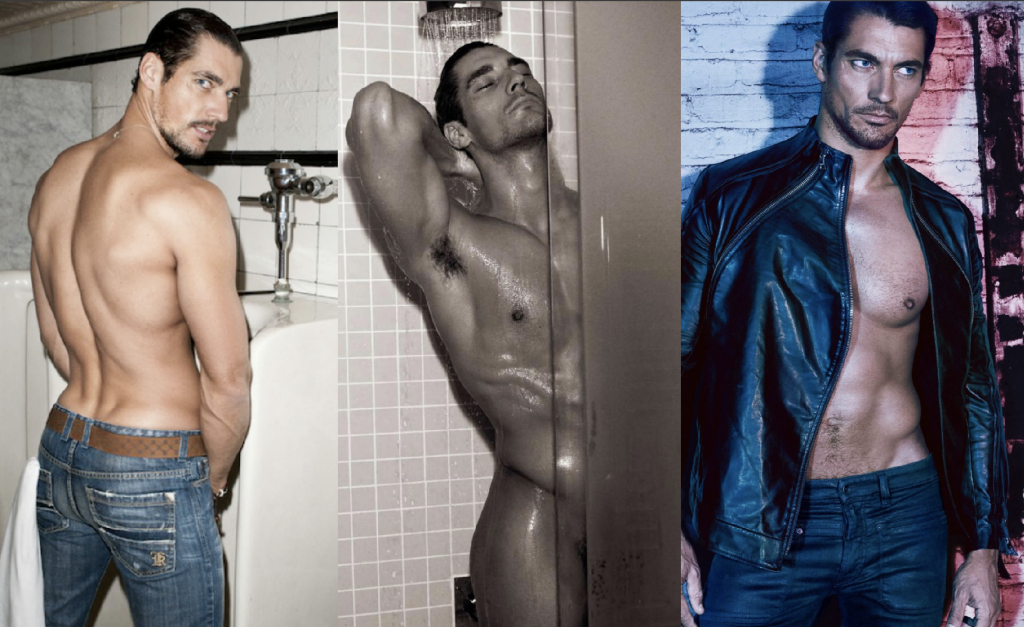 David Gandy is the Godfather of male models. You know, if you actually wanted to get touched up by yours.
They say men age like fine wine, but we've yet to find a 39-year-old bottle of sauvignon blanc that we want to put our dick in. In fact, David Gandy is one of those celebrities, that when doing this kind of round-up, we actually struggled to stop picking images.
Yeah, it's been a tough day.
Essex-born Gandy has worked with every name from M&S to D&G, and has been shot for a number of coffee table books (they're the ones to thank for the nudes). He's also ventured into other pursuits, like writing for Vogue, investing in WheyHey ice cream and plenty of charity. So yeah, he's attractive, smart, has an unlimited supply of ice cream and big heart.
Break up with your boyfriend, you're gutted.
And once you get a gand-ers at the images, you'll fully understand just why he's on top of the game for so long.