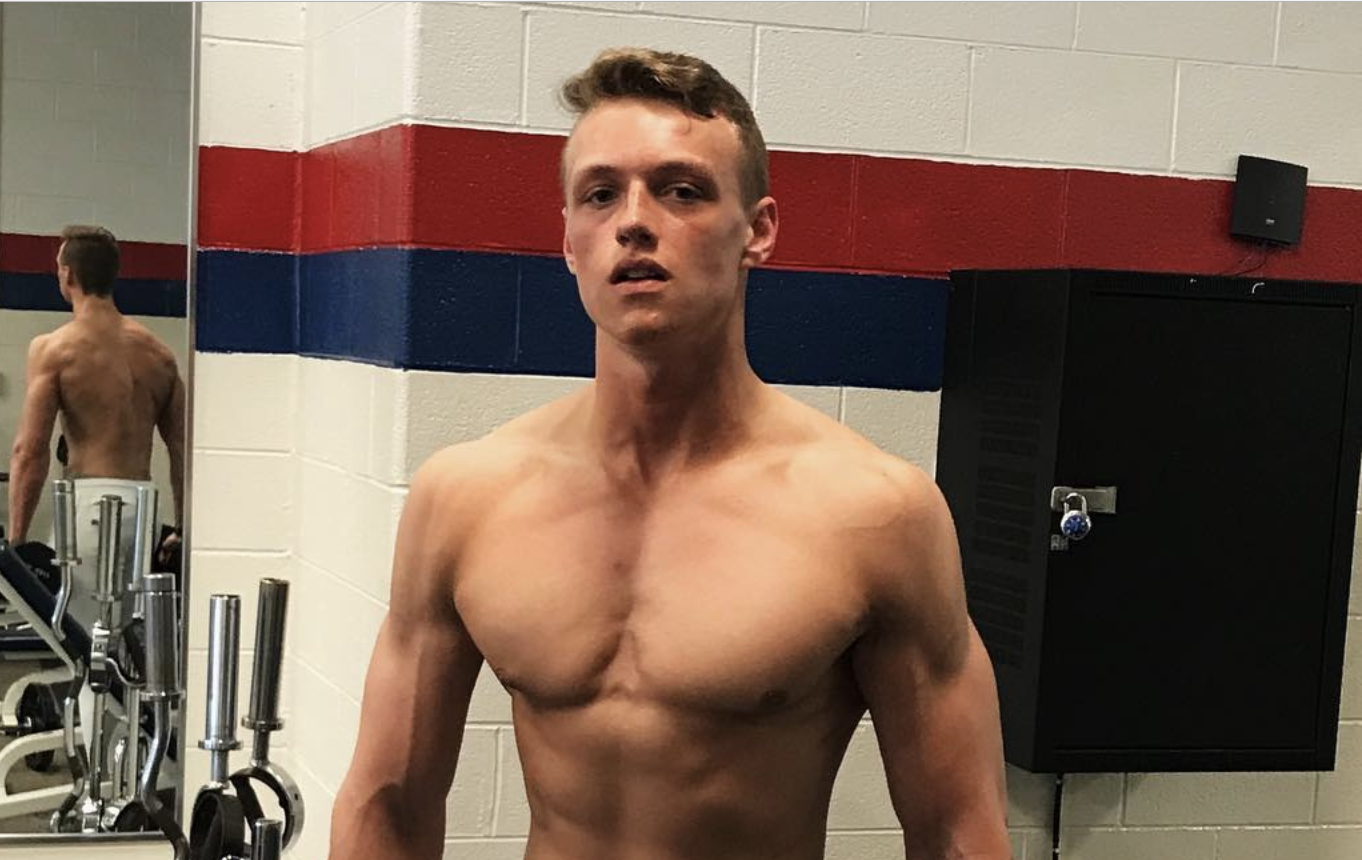 "I've always been a bit of an exhibitionist," Timmy Champagne tells C&C of his decision to venture into amateur online stripping after just turning 18. But it was the "success of a friend" that was doing it also, that spurred Timmy to get an OnlyFans.
We remember when peer pressure used to be doing drugs and getting piercings, now the kids are bunking off school to shoot porn for their adult social platforms. But the 6'5″ Detroit-based dancer isn't phased when presented with the implications of being nude online:
"Not really, being that I plan on a future in computer programming, and working mostly from home," he said.  And hey, it's not like gay gossip will bother him either, as Champagne – who also performs as a go-go dancer in a gay bar – is straight.
Although his job as a dancer in Gold Coast may be a byproduct of it being the only male strip club in Detroit, Timmy says he "has a blast" working there.
When we asked if Timmy will be 'collaborating' with anyone on his page, he told us:
"I have already filmed with a friend of mine and plan on doing more," a plan that's already underway as he's booked to shoot for HotGuysFuck in Arizona. 
Timmy says his ultimate goal is "to be happy and finish school and have a little fun in the meantime." 
Wanna see more? Join his OnlyFans here.