These days straight men are becoming more liberal with their buttholes than total tops. A recent article revealed that licensed esthetician Enrique Ramirez has been getting more and more requests from heterosexual males for anal waxing and bleaching.
A Nivea for Men survey also found that almost 10% of guys regularly shaved their butts, and 24% admitted to having hopped on YouTube in search of instructions for how to do so safely. Yep, they're really getting into their backdoor grooming.
It suggests that men are wanting to groom the area because it's being included in their sex life. (Or women are forcing their men to have it done because they'll eat the groceries as long as it doesn't look like a kiwi).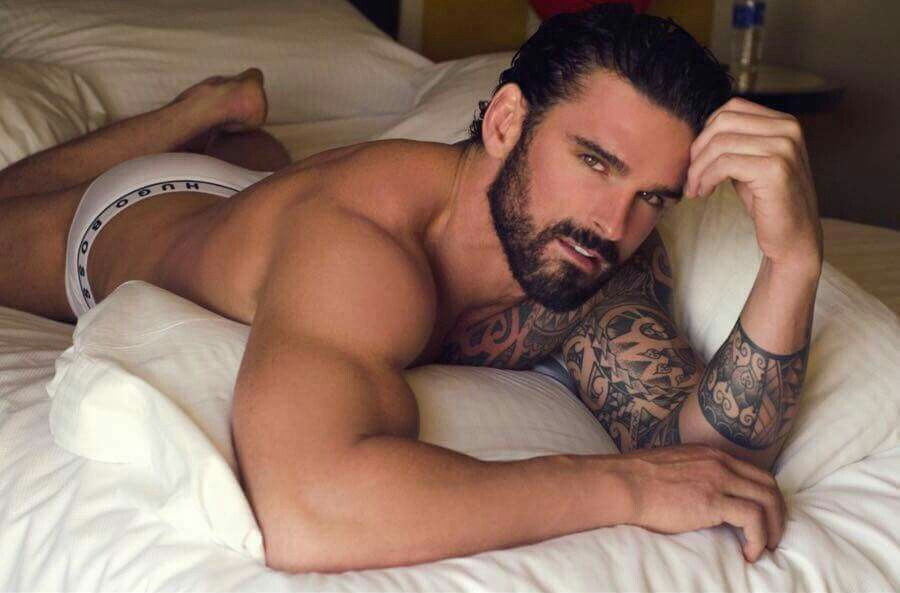 "Sean loves it when I do it to him," claimed another good friend about her boyfriend. This was the Charlotte of our group, talking about how her socially awkward boyfriend loves to get eaten out.
"Yeah I find that most men do," chimed in the Samantha. We all knew she'd eaten ass before. But that doesn't deter from the point that analingus is not the taboo it once was.
Charlotte Crosy recently posted a photo of her boyfriend Joshua Ritchie, the caption read:
"I get to lick this mans ar**hole……"
And we can see why she's happy about it.
Are we just a few beers and a packet of lube away from straight men becoming power bottoms? And if not, with bleached holes and their legs in the air – how will know which is which?