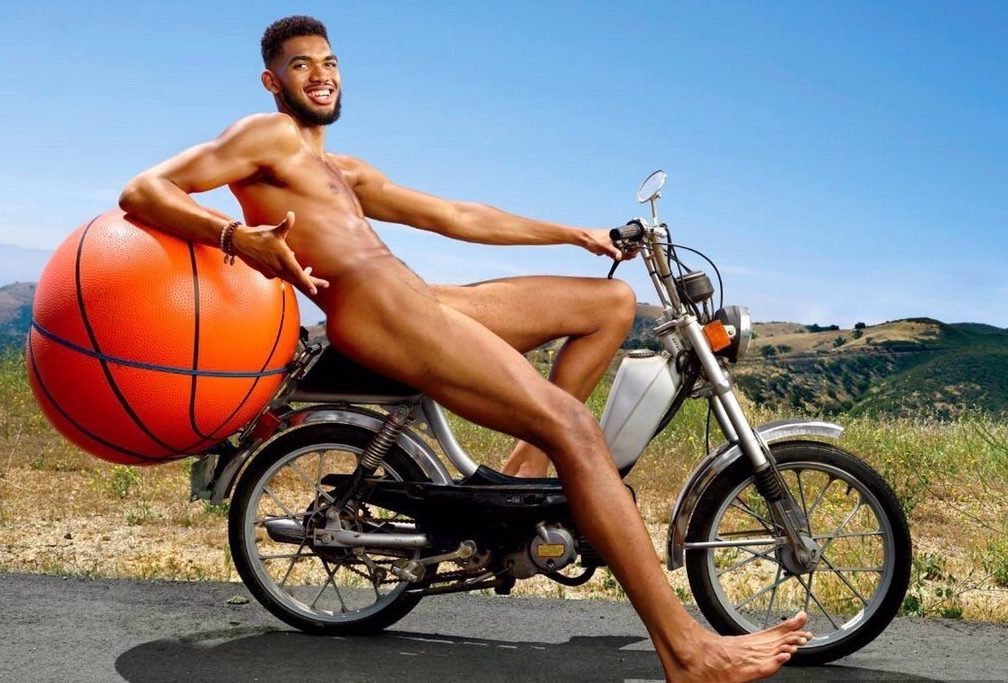 ESPN continue to reveal more athletes would were willing to get naked and discuss their bodies for their 10th annual issue; following Adam Rippon, Dallas Keuchel and Saquon Barkley, who all bare rear-ly impressive back-ends. (That's a sports term ;-))
Karl Anthony Towns Jr. shoots hoop for the Minnesota Timberwolves of the NBA. Well, we won't be surprised if its his fans who are 'dribbling' after seeing this shoot. Karl can be seen using a basketball to cover his modesty… we'd call this shoot as slam dunk.
The Dominican-American is an absolute TOWER of a lad at 6'8″… one of them ones, where you on your knees and look up to give him that sexy doe-eyed slut look, and start getting vertigo. You'd need a safety helmet just to climb up and sit on his face.