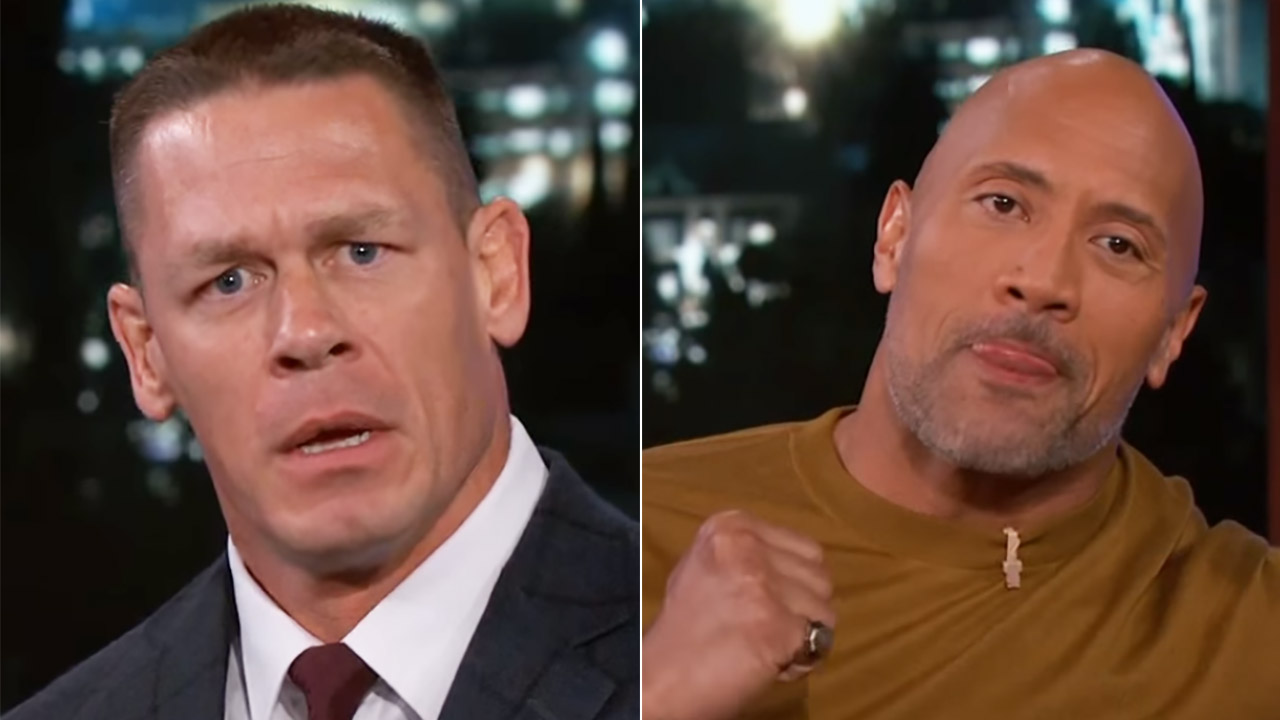 It's been a fun week for Jimmy Kimmel, who had Dwayne 'The Rock' Johnson on his show earlier this week, followed by equally beefy slab of man Jon Cena.
While the pair used to be mortal enemies on WWE (yeah, that's the sport where hulky guys in tiny pants grapple each other's bare flesh), they're now good friends. But that didn't stop The Rock coming for Cena on this week's show, threatening to… um, clean his ass with a toothbrush?
Or something more butch and scary, pal.
Jon Cena responded the following night, saying:
"There's been a funnel up there. There's been a parking cone. There's more traffic in that region than a Monday on the 405 in both directions," Cena growled, referring to his ass.
"Your threat to me is you wanna clean my butt? Um, okay pal, you got the job, but if I was you I'd bring a body suit and latex gloves because down there it's like a Mississippi cornfield in a downpour. It's just all mud and vegetation, pal."