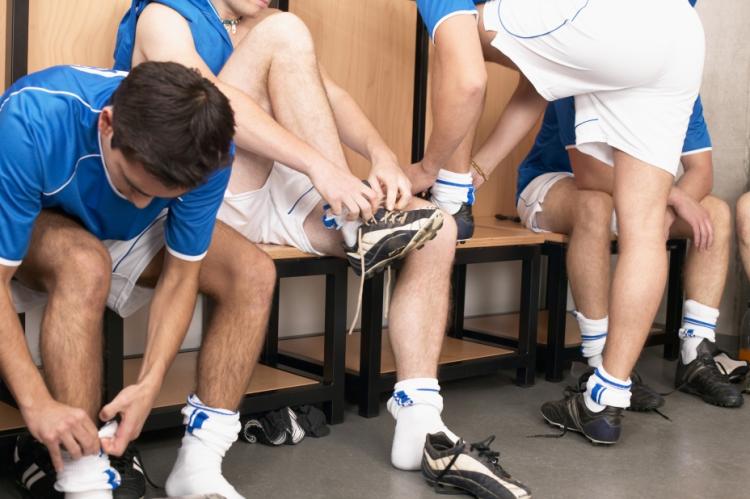 LAWD! Another day, another scandal. Four Brazilian soccer players have found themselves in hot water – and in fact, without careers – after horse play in the locker room. The 11 second video which sees players of Sport Clube Gaúcho fooling around in the shower, went viral after it was posted to YouTube last week.
OBVS, the video has since been deleted, and y'all dying to see it – don't worry, we gotchu. One of our dick-hungry reporters made sure we had that footage.
???
•4 joueurs ont été virés du Club brésilien "Sport Club Gaúcho" pour cette vidéo‼️
???https://t.co/7MbspYpRsq

— Actu Football (@LActFoot) July 5, 2017
The club's president Gilmar Rosso, had this to say: 'Outside business hours we have nothing to do with the situation. If they want to get drunk, drink, gay or not, that's their problem.'
HMM… So if they were fingering a female fan, that's cool? We can already smell the homophobia and black coffee on his breath.
He went on, 'As far as I know, these three are not gay, but now they would have to prove that they are not gay.' WHY? To who? This is the kind of homophobic bullshit the sports world need to get in-check. Either you have rules about shagging on the premises, or not; sexuality shouldn't isn't even part of the equation.
Sounds more like they got fired, because they didn't want to be the 'laughing stock soccer club, with four fags on the team'. SMH.