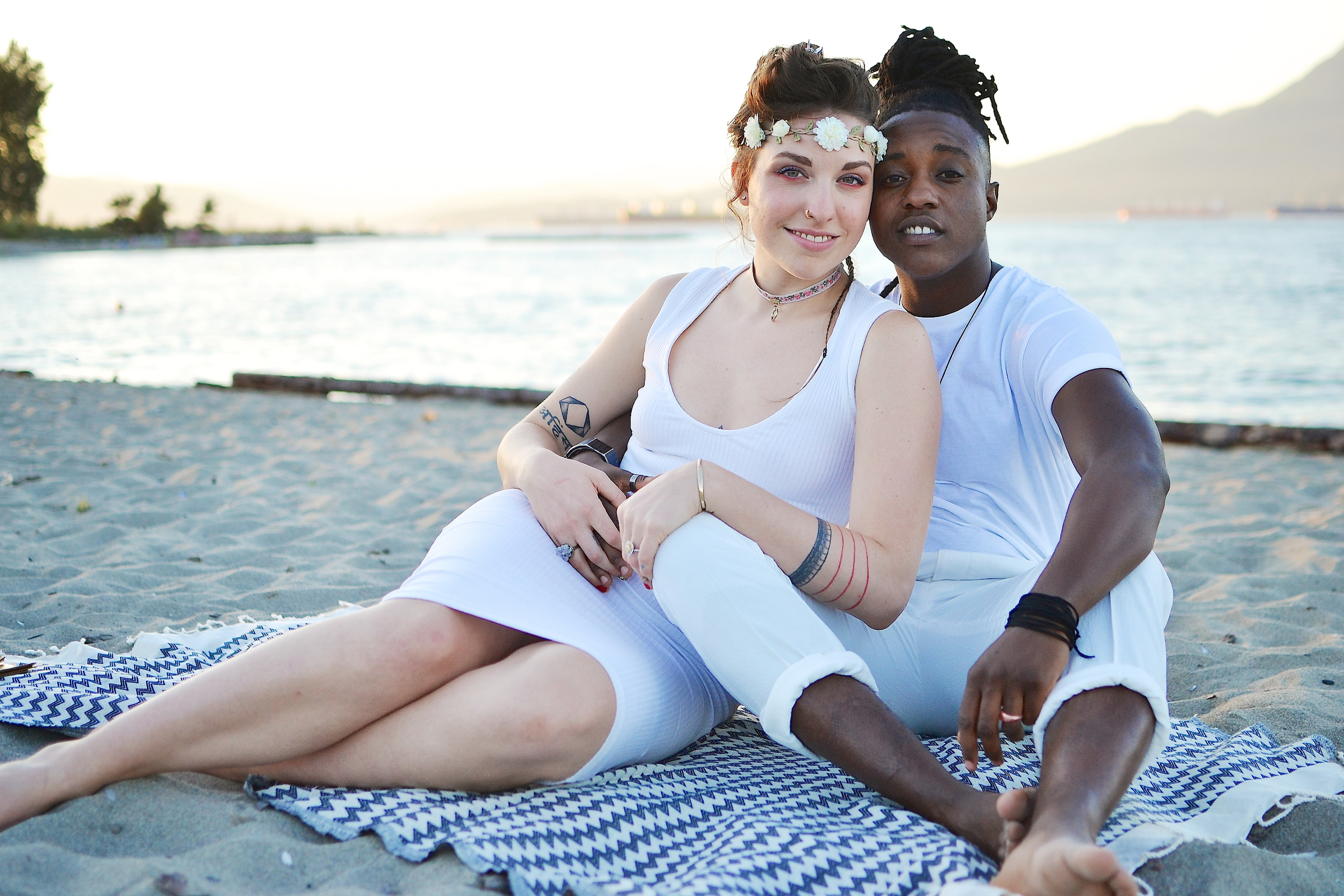 They say that love happens when you least expect it, and that's certainly true for Claire Mortifee, a musician that was performing at a festival in Cannes in 2015. Claire explains how she dragged her band out to help hunt a blunt, "we didn't get any further than Xav and his friend. They didn't have herb, but that high!" 
"I was completely captivated [by Xav]… there is this deeply grounding quality to Xav that soothed my entire energetic, from the very beginning." That musta been some quality shit y'all smoked. J/k.
And although Claire says she knew about Xav's CIS identity because he still used female pronouns and his birth name, she hadn't expected to fall for a member of the trans community, "Honestly, even though no CIS relationship I had was ever truly fulfilling, having a trans partner never even crossed my mind."
In the days that followed, Claire explains how her and Xav, "fell deeply in love". Wish that would happen to me when I was clucking for a joint. Until on the fourth day, sitting on a park bench, Xav told her about his truth: that he was a trans man.
"I was honestly ecstatic – just SO excited! He later told me it was the most positive response he'd ever gotten. Though I've been queer since I can remember, I've only ever fallen in love with CIS men, so I wasn't the least bit surprised that Xavier was male."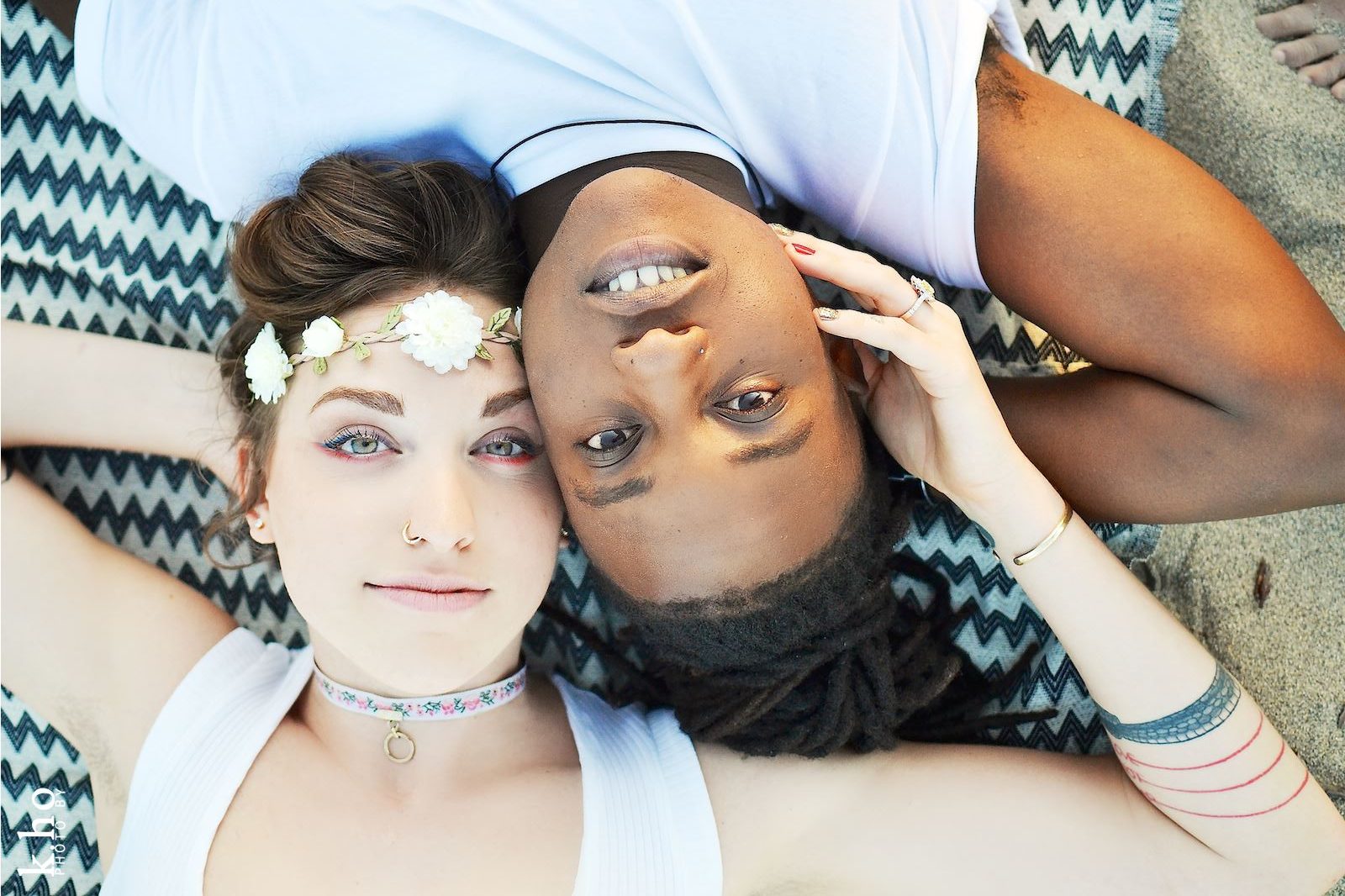 Following their encounter, which Claire describes as "meeting a long lost friend", the pair went back to their respective countries, (Claire to Cananda, and Xavier to US). During they're long distance relationship, they continued to FaceTime for hours at a time, for nine months, before Xav propsoed on horseback on a beach. And we can't even get a text back. The couple now reside in LA.
Reflecting on her unexpected love story, Claire shares, "the Universe knew my deepest desires better than I knew them myself. I have found true belonging here with Xavier." She goes on, "I am continuing to learn so much about myself, my own experiences of gender and sexuality […] we are self-actualizing together".
Despite some "awkward moments" near the beginning of their relationship, Claire's parents are now supportive of her relationship with Xavier. When asked about what other people, especially those more closed-minded could take away from her journey, Claire tells us:
"All love is love – no mater what wrapping it comes in – and love is always right. Any lack of acceptance is a misunderstanding of Divine Order and that's OK, we're all human. Once our discomfort has been held and accepted, we can begin to cultivate more self-love by witnessing ourselves through the eyes of Divine Compassion. All other love and openness flows from that place".
Claire insists that Xavier was a huge influence behind her upcoming album Medicines, and that he has helped her "unlearn aspects of toxic whiteness" that she couldn't even see before.
What Claire and Xav's modern fairytale demonstrates is that not only can love happen when we least expect it, but it can also happen with the person we least expect. That's not to say we should be banging dickheads that repulse us, but rather that love is open-minded and that we should only ever approach the concept in the same way.
Check out the lyric video for Claire's upcoming single Shanghigh below:
Got a unique love story? Contact: [email protected]