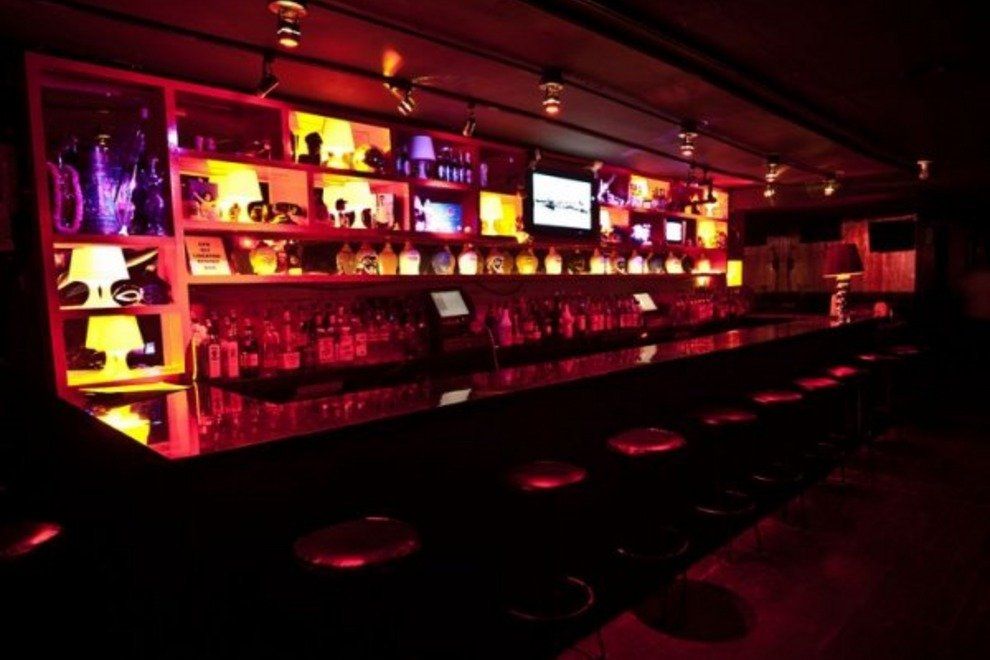 Last Sunday, a bar in Chelsea, New York was transformed into a scene from Jumanji, when wild animals roamed on human terrain. Staff at Rebar were alerted by customers to two baboons loose in the venue.
Michael, a hairdresser from Chelsea, and eye-witness says: "They weren't, like, doing anybody any harm, just sort of communicating amongst themselves, but everyone was still staring, cause, like, there were still baboons at the bar. They'd obviously tried to conceal they're giant baboon butts in skin-tight cargo shorts, but nobody was fooled."
Speculation around the bar is rumoured to have arisen as the night progressed, with a number of the patrons speculating how the baboons had actually got the pants on despite having opposable thumbs.
After contacting animal authorities, four men stormed the venue with giant butterfly nets and trapped the monkeys. It wasn't until they began struggling and crying out in Portuguese that the squad realised the baboons were in fact just two queens with genetically-enhanced bottoms.
Since the incident, the bar management have issued an apology, claiming: "We are sincerely sorry for the incident last week that involved two of our customers being mistaken for members of the ape family. We would like to ensure that this was a one-off mistake, and any queens with an over-excited surgeon should alert security upon entry – but that all gay men with Kardashian dreams and a sugar daddy, are welcome."
One of the drag queens on the scene, commented: "Girl, those bitches got more padding than Roxxxy Andrews."