As if New York City wasn't fast-paced enough, I'd decided to add even more haste to my love life by signing up for speed dating. I know, I'm fully aware that the chance of this being the biggest shit show since Amanda Bynes, was relatively high. But – despite the beliefs about Paris and Venice – I truly believed that this was the city of love – and if I was gonna date a string of losers somewhere, it was not gonna be on home soil.
The pitch of the event was 'Millionaire Matchmaker' – so you can understand why in my head I was already pouring champagne on my tits and making it rain on a yacht in St. Barthes. Not that I needed a Sugar Daddy in any sense, but I have heard that it's pricey to get a place on Fire Island. That aside, it would've been nice to meet a man that was more on my level, albeit ridiculously wealthier.
The men are split into two groups; 36 and over, successful bachelors, and 35 and under men looking to meet 36 and older, successful bachelors; then you partake in nine 5-minute dates. Clearly, this could go one of two ways.
Walking into Planet Hollywood, no matter how hard I tried, I just couldn't stop laughing. It might've been the four screwdrivers I had beforehand, or the fact there was a family sitting at the bar, totally oblivious to the surrounding patrol of queens clucking for companionship. As part of the younger group, which was compiled of a few dashing kids, and a few daddy issues who'd listened to one too many Lana Del Rey tracks, I felt like a slab of meat that had been thrown in the lions den. Half-amazing, half-a little rapey.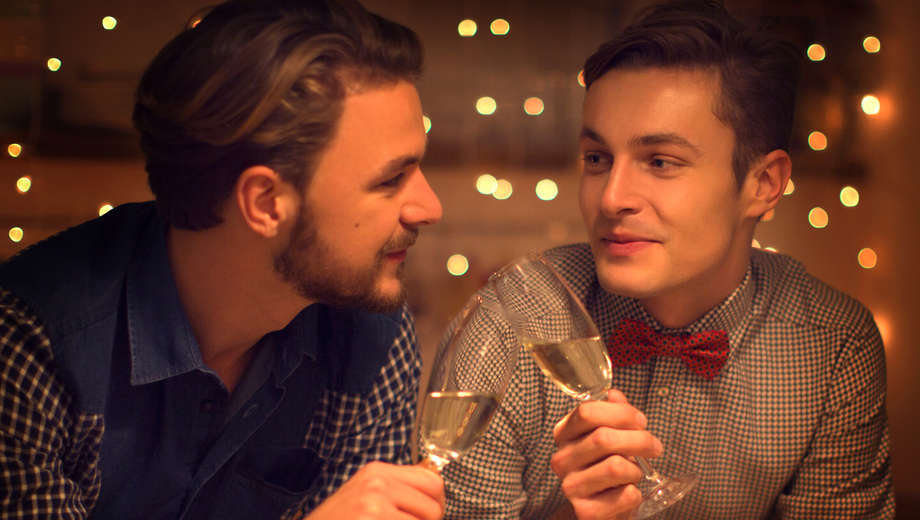 Once in the room, they preached a couple lines from a self-help book about being worthy of love (wait, people here for love? I thought this shit was about cash money). Then the elder guys took their seats, while the younger ones sat opposite and moved to the right every time the bell rang. You'd have thought they'd get the older guys shuffling but obviously – arthritis.
We were given sheets to score our counterparts on how we'd like to see them again: 2nd date, friendship, or business (or leave completely blank for those nardy-ass crows y'all never wanna see again).
By the third 'date', (and whatever number drink), it all started to blur into one. The bell seemed to ring so quickly that you couldn't remember who was before two seconds later. One guy, who looked like your stereotypical closeted American high school teacher mentioned something about "making ends meet", and I was onto that next seat so damn quick I was sitting on the twink before me's lap. I almost stood up, and waved a finger in his face: "This is Ru Paul's All Stars Millionaire Matchmaker, you better bring it!"
By the end of the night, I'd met one guy that I'd see again, another I'd meet up with after I'd done a few dozen shots of tequila, and seven reasons not to go speed dating again.
Sitting at the restaurant bar, another guy approached me; with a thick Italian/American accent he sounded like Al Pacino's loan shark. Finally, a man that can get some decent blow. J/k.  He kept making jokes about "if he told me, he'd have to kill me", which kinda turned me on. 'Cause when you've dated all the pussies of the London scene, it's a pleasant change of pace to meet someone with a backbone. And potentially a criminal record.
Anyway, the alcohol is telling me he looked like Ray Liota, but I have no idea. So he asks me if I'm hungry, I told him I was, and when he asked "what for?", girl, I kid you not, I leant over, looked him up and down, licked my lips, and said "Italian". DEAD. I'm such a shameless hussy after a drink.
So he takes me to this plush Italian restaurant, where we ate veal. Obviously he took care of the bill, and then as we leave, he hails a taxi and the first one that drives by, stops for him – it was such a Carrie/Big moment. Then after a couple drinks in this dive bar in the East Village, he tells me "come home with me." Understand that there was no question, this was a statement from a man that knew what he wanted.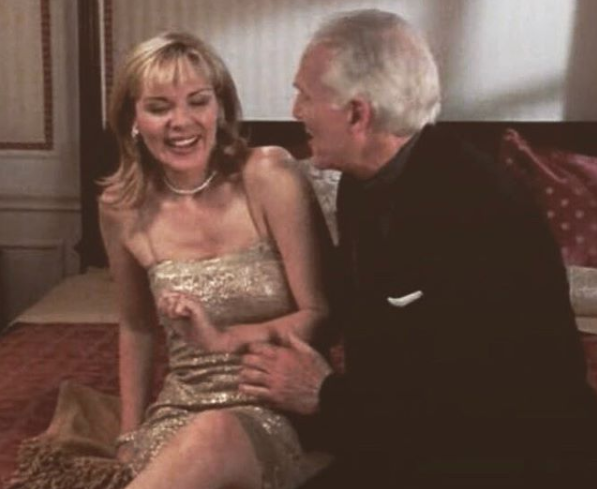 On normal circumstances, I'd probably have declined, but my mattress still hadn't been delivered and was already dreading another night of sleeping on a pile of my own clothes on the floor, so I gave him the "we're not gonna bang" spiel – only this time I meant it. I'd slept a total of five hours in past two nights, and there was no price you can put on a decent kip.
So I stumbled into his gorgeous 2-bed apartment, salontro'd straight onto the bed and passed out fully-clothed within seconds. I'm fairly certain that he doesn't wanna see me again because I was such a hot mess that didn't even suck his dick – but hey, mans got a bed for the night, so there you have it – speed dating is certainly useful, it just depends if you wanna sleep with them… or sleep, period.