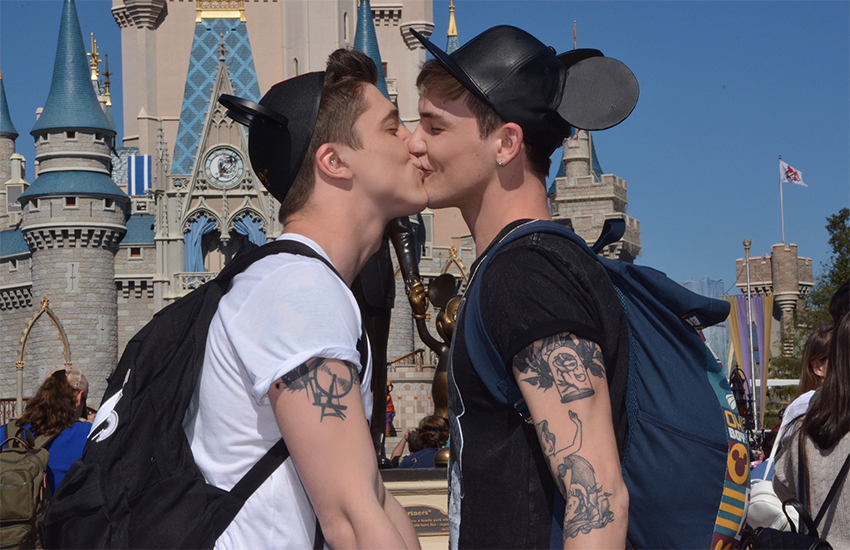 Aww, these two cuties went to Disney World, but one of them got a surprise Happy Ending and it wasn't Cinderella's (or the kind you get in a backstreet massage place in Chinatown). Gregory Gaige got his boyfriend Craig Moss to believe that they were posing for photos before he dropped down on one knee and proposed. Both are self-confessed "obsessed" with Disney.
They told Gay star News: 'We'll probably aim for a wedding in Spring/Summer 2018 and we'll definitely be honeymooning in Disney World Florida. We've just joined the Disney Vacation Club so we'll be spending a lot more time there now!'
Totes happy for them, but feel like there's only so many times you can ride Space Mountain… Hey, guess that's what they have each other for.
[H/t: Instinct]