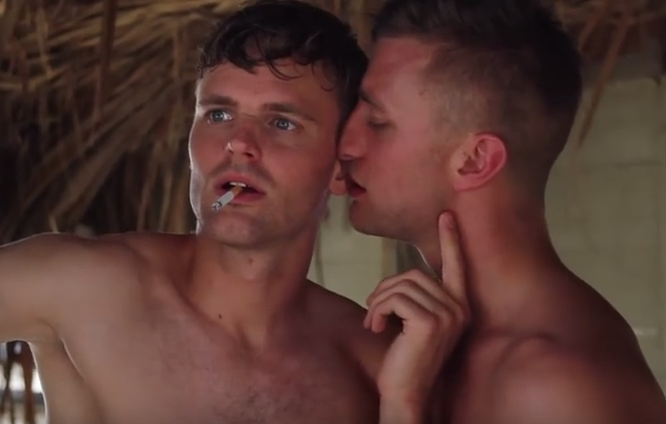 A pair of handsome Dutch TV presenters have got up and close and personal for the latest issue of L'Homo magazine. Jan Versteegh and Tim Hofman caused a splash when they made out on a beach to encourage discussions about sexuality and homophobia. On set the duo sported skimpy speedos, before getting a little more 'hands on'.
Check out the behind the scenes video where they look more than comfortable getting a little gay.
It's in Dutch, but we're guessing you didn't come hear for the narration.
[H/T: Attitude]