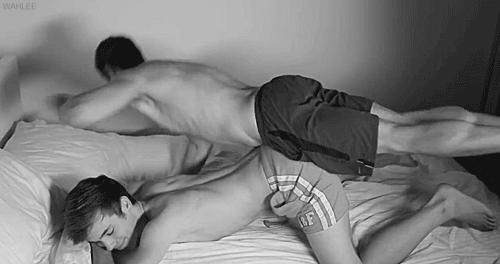 Like, really? A ban on types of porn. They wanna ban what people watch in their own homes, Lord. Now even people's fantasies are restricted to being as kinky as the sex ed videos you get at school.
Firstly, spanking. Well, we bet Lorna Fitzgerald will welcome that one with open arms, although her ex-boyfriends probably devastated. It's one thing to ban children being spanked at school, but to ban people doing it to their lovers for being filthy sluts is another thing altogether.
Can't say I'm opposed to the whole fisting kerfuffle, as it will be nice to crack one out to much more run-of-the-mill porn without those adverts down the side of a skinhead wearing some blokes sphincter round his elbow like a fleshy bangle. Least I haven't gotta worry about losing my erection mid-wank.
NO VERBAL ABUSE? So if you say "suck it, you dumb bitch", but the lad actually is a thick twat, is that still classed as abuse, if it's the truth? How will we ever draw the lines correctly? And if you're into pissing, you can forget that shit altogether too – oh wait, speaking of shit, that wasn't on the list of banned topics… Does that mean you can lay a brick on your lovers chest, but if a bit of wee dribbles out you're in big trouble? Utterly ridiculous.
Strangulation is done too. Although that's really much more fun in real life anyway.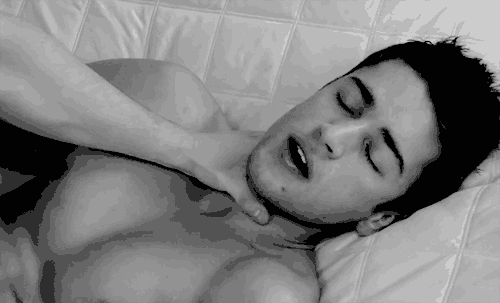 Female ejaculation is not something that ever appears on my laptop screen, but still I can't help thinking it's unfair for a guy to cum dump a lass but when she gets excited she needs to close her legs? Facesitting is also prohibited. OH, COME ON. Having someone squat on your face ain't even porn, it's just a (very) friendly 'hello'. Apparently, this is because it comes under "life-endangering". PAH. Wonder how many people die each year because they suffocated while rimming a fat cunt.
Anyway, this is all just a little unnecessary if you ask me (but nobody did! I hear the prudes of the world scream as they polish their chastity belts). It's come at a time when Facebook are throwing me off for linking to this blog – which is not directly posting any nudity to their site. A time my host provider are whinging because theres a few cocks on here. A time when Google won't advertise on sites with nudity, yet will link directly to porn if you type it in. A time when single mums, with nothing better to do, are writing messages of complaint about a 'suggestive' GIF of Dave Franco, due to it appearing on young children and elderly relative's Feeds.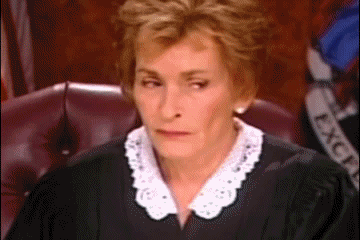 Lord have mercy. If you don't want your children viewing 'suggestive' things, perhaps you should try to shut down the internet altogether, or lock them in cages where you can control every aspect of their life. As for the elderly, I do believe that most of them have had sex before… They know what it looks like. The posts have titles, if you don't agree with the subject matter, why not try not clicking them?
I'm seriously struggling to understand how a bit of sex and nudity here and there became the enemy. Do we really not have bigger issues in the world to worry about?
When did flaccid penises become Facebook kryptonite? And when did a little spanking and swearing call for a cull in the porn industry? Some people are so highly strung, it's clear that they need exactly what they are trying to hide from the world – a good dicking! Fuck, could you imagine what they're like in bed. *Holds gun to head* (theirs, not mine).