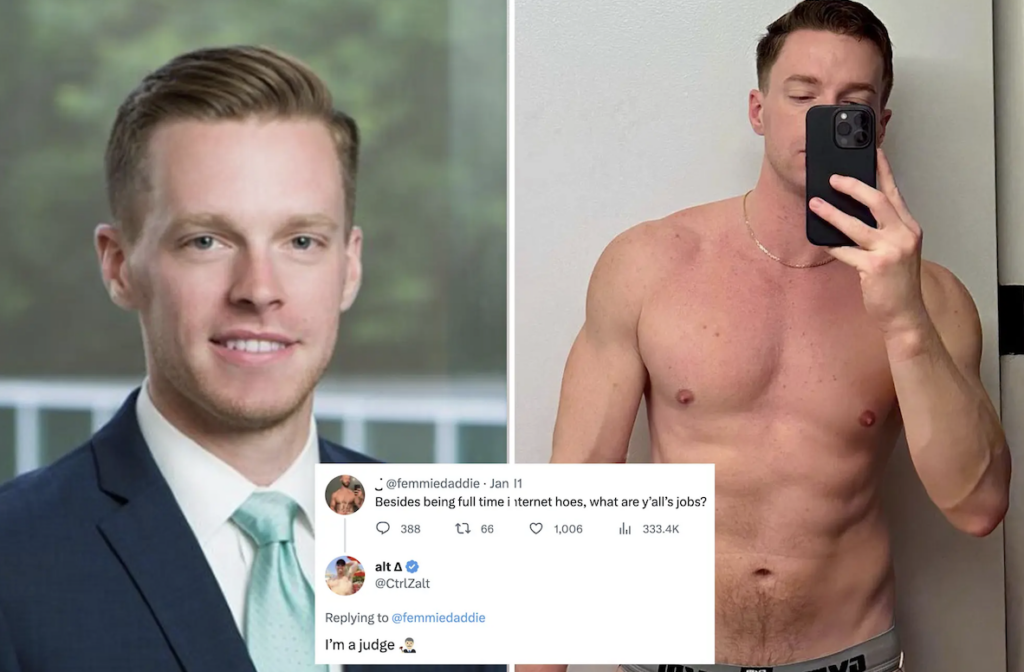 Yikes. A New York City judge has found himself as the one being judged.
Gregory Locke, 33, a city administrative law judge got fired by his employers when they found out he'd been advertising his OnlyFans online, using the tag-line: "white collar professional by day…very unprofessional by night. always amateur, always raw, always slutty."
According to the NY Post he has over 100 posts on his OnlyFans account, which he charges $12.99 for.
The content of his page reportedly includes hardcore sex, orgies, and various fetish practices. Apparently, Gregory has posted videos of him drinking from a used condom (sorry, did you say white collar or white throat?) and images of him wearing a cock cage; Locke by name, lock by nature, it seems.
RELATED: NSFW: Jake on OnlyFans: "I feel like I have to validate my profession"
"I just want to celebrate Labor Day by having a man impregnate me," he said in one post.
Locke told City Councilwoman Vickie Paladino to "choke on a dick" regarding her critiques of drag queen story hour; and ultimately, her complaint about this comment is what led to his disbarment, which was simply stated as "unprofessional behaviour".
While we firmly believe that sex work is valid, America is certainly not ready to accept porn stars into the judicial system.
Keep scrolling for a NSFW gallery of the judge