Today's man candy spotlight is on model Louis Mayhew.
While Mayhew has modelled for big brands like Nike and Hugo Boss, his list of featured magazine editorials is pretty impressive too, with Harpers Bazaar (Kazakstan), GQ Style (Russia) and L'Officiel Italia, on the roster.
Mayhew has been shot by the force that is Steven Klein for an editorial where Mayhew was depicted nude from the waist down; we're not entirely sure we understand the 'concept', but we definitely support it.
RELATED: Models drop their trousers for Dust magazine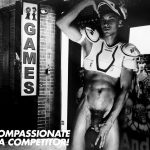 And Mayhew has a few other nude shoots – ahem – under his belt.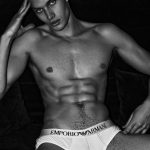 WATCH: French reality star and fitness model Adrien Laurent