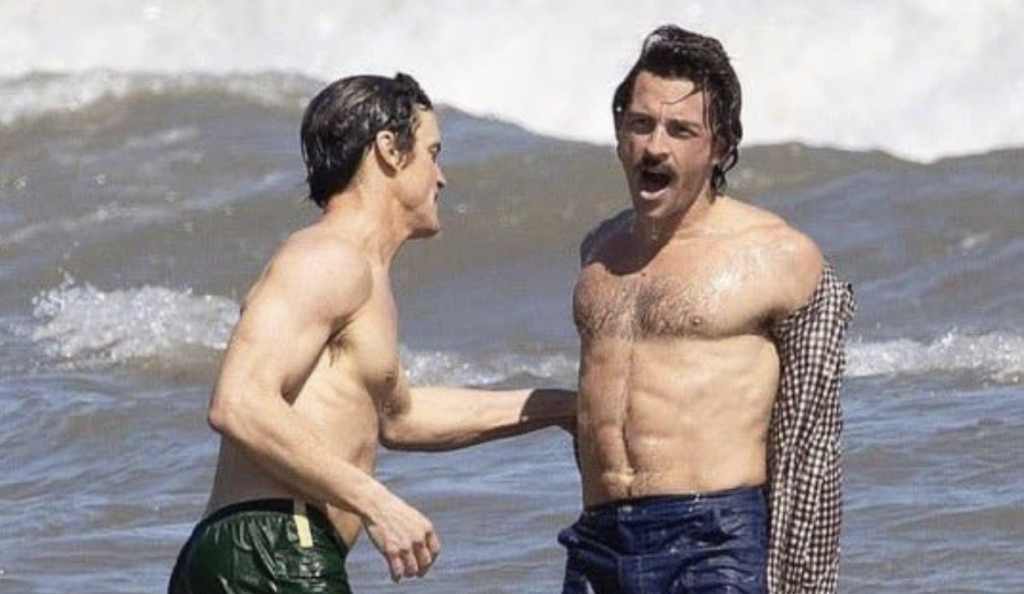 Things are hotting up on the set of Fellow Travelers, where Jonathan Bailey (Bridgerton) and Matt Bomer (Boys In The Band) were seen making out on a beach. We can see why they'd jump out of bed for work on a Monday morning.
The mini-series, which will air on Showtime, is based on the novel by Thomas Mallon; a gay love story spanning four decades against the backdrop of 50s McCarthyism, the Vietnam war, disco hedonism and, of course, the AIDS crisis of the 1980s.
RELATED: Bradley Cooper and Matt Bomer lock lips on set of new film
RELATED: Matt Bomer and Andrew Rannells go Frontal in 'Boys In The Band'
If these previews are anything to go by, then it looks as if Showtime are planning to give the people what they want.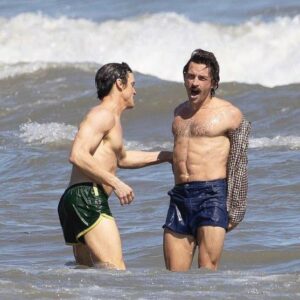 September 9, 2022
Get instant access to over 600+ videos and galleries of celebrity and amateur cock