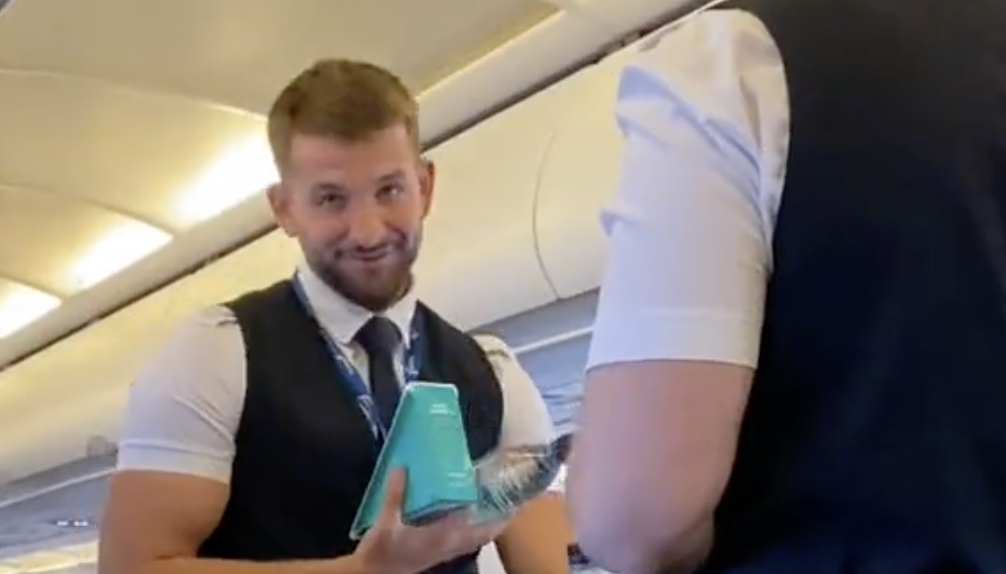 We're not sure if it's the cheeky smiles of these lads or the altitude, but we're feeling a little light headed.
In the words of this Twitter user: "What kind of fuckin airline is this?" Which he wrote alongside the clip that was filmed by a passenger with whom the air hosts seemed to be flirting with.
They should use this as their advert and watch their sales sky-rocket… geddit?
'Um, excuse me… we're gonna need some more napkins'. No but seriously, if anyone knows the fairer-haired one, send him my email, it's on the contact page.
RELATED: Mile-High Club: Get onboard with these sky-high studs (NSFW)

WATCH: A Mile-High Compilation