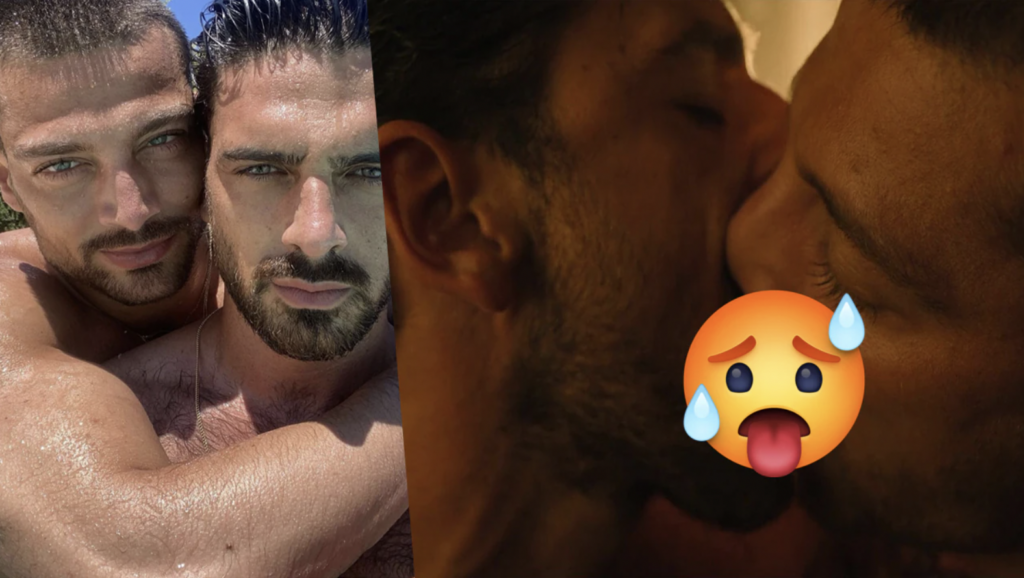 Following the success of 365 Days on Netflix in 2020, the creators decided to rush-job the next two films and put them both out in 2022… there's only one person that can get away with that and it's Ru Paul.
Naturally, both 365: This Day and The Next 365 Days were perceptively a flop from mass audiences, but it's likely that the franchise will still rack up acceptable viewership because, erm, Michele Morrone is naked a lot.
Perhaps sensing that their gay audiences were waning without giving them enough frontal nudity, the latest film (which was released on 19th August), depicts him in a passionate kiss with co-star Simone Susinna in a dream sequence.
Morrone previously sparked gay romance rumours when he posted a cozy pic with Simon to the 'gram.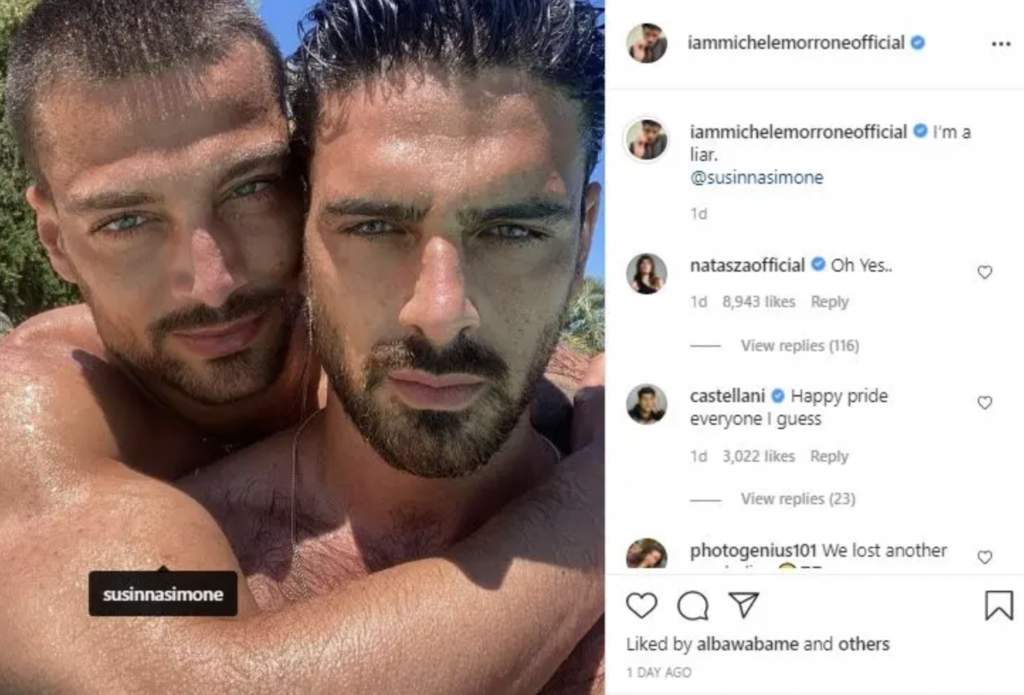 Well, now that we rewatch that kiss, we questioning whether that intensity is acting or true lust. At the time, the actor responded by saying that his post was not a 'coming out' for Pride month, and that Simone is "like a brother" to him.
We've seen some brothers get pretty damn close…
Michele also shared images from a recent shoot which saw him posing in a crocheted crop-top and jeans so low they revealed his bush.