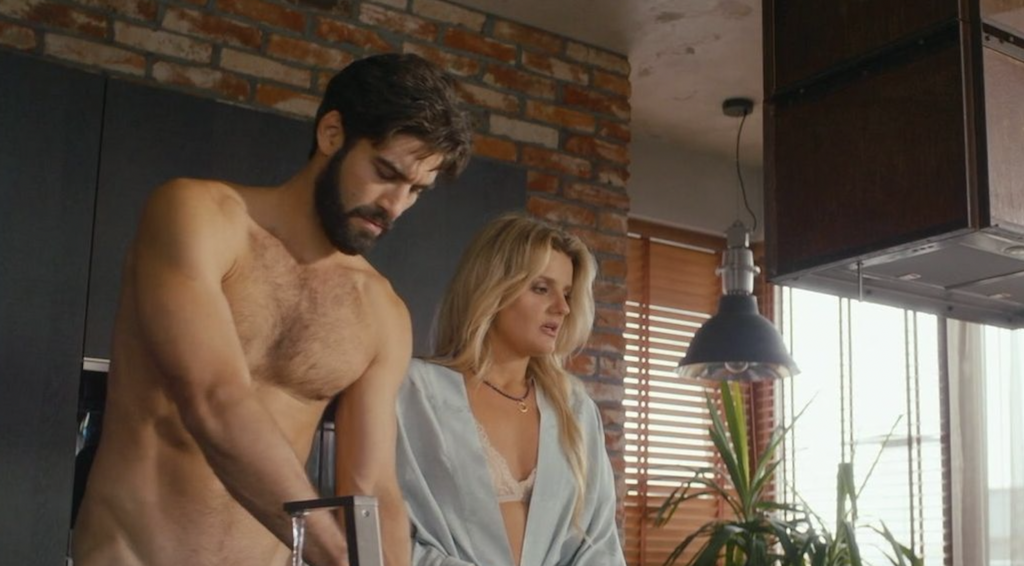 Love, Sex and Pandemic is a 2022 Polish movie that takes on life during the COVID-19 pandemic with hilarious frankness. The movie is about three women who are so horny that the brave a night out in search of one thing – dick. And dick they get! You don't need much plot when you have THOT like this!

Leonardo Marques casually lifts his heavy penis into the kitchen sink before washing it off!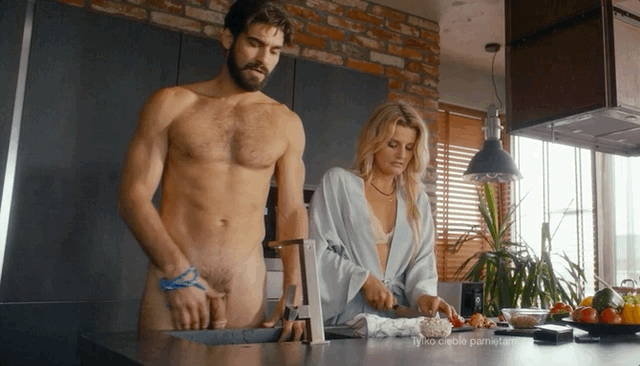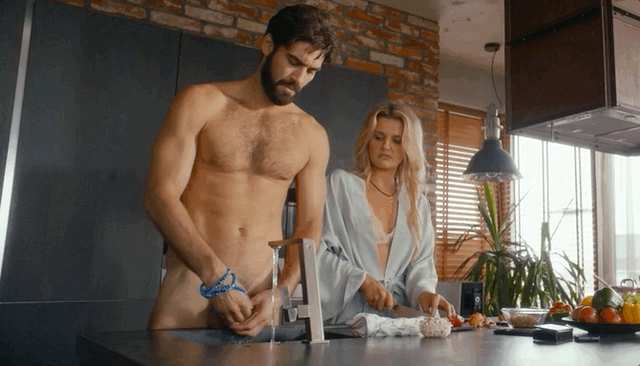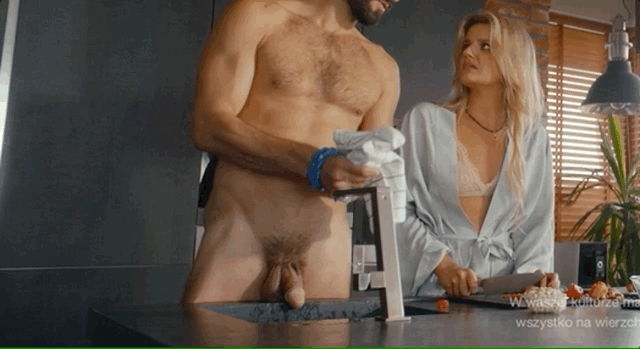 Wojciech Sikora has multiple scenes to choose from here, which gives us plenty of opportunities to see his thick, amazing penis. Suddenly we have a hankering for Polish sausage!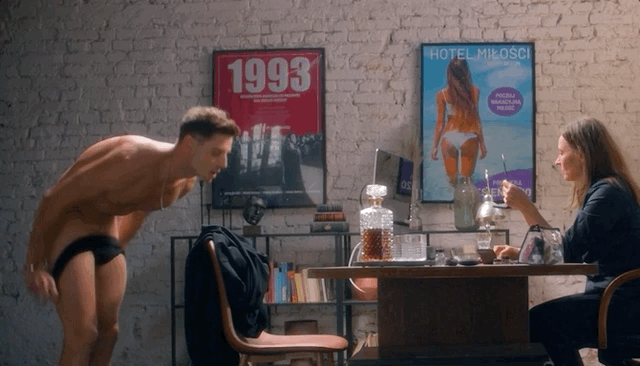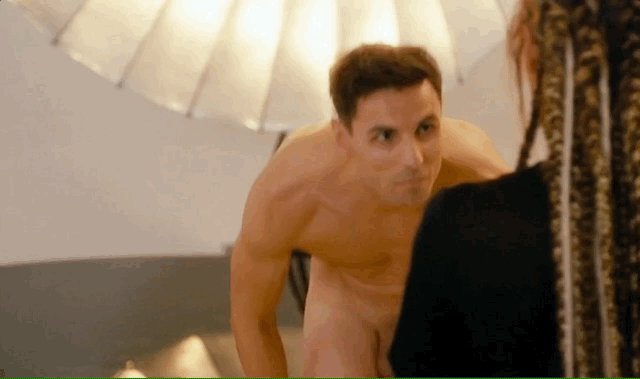 And if you're still hungry, here's some stills from the film too: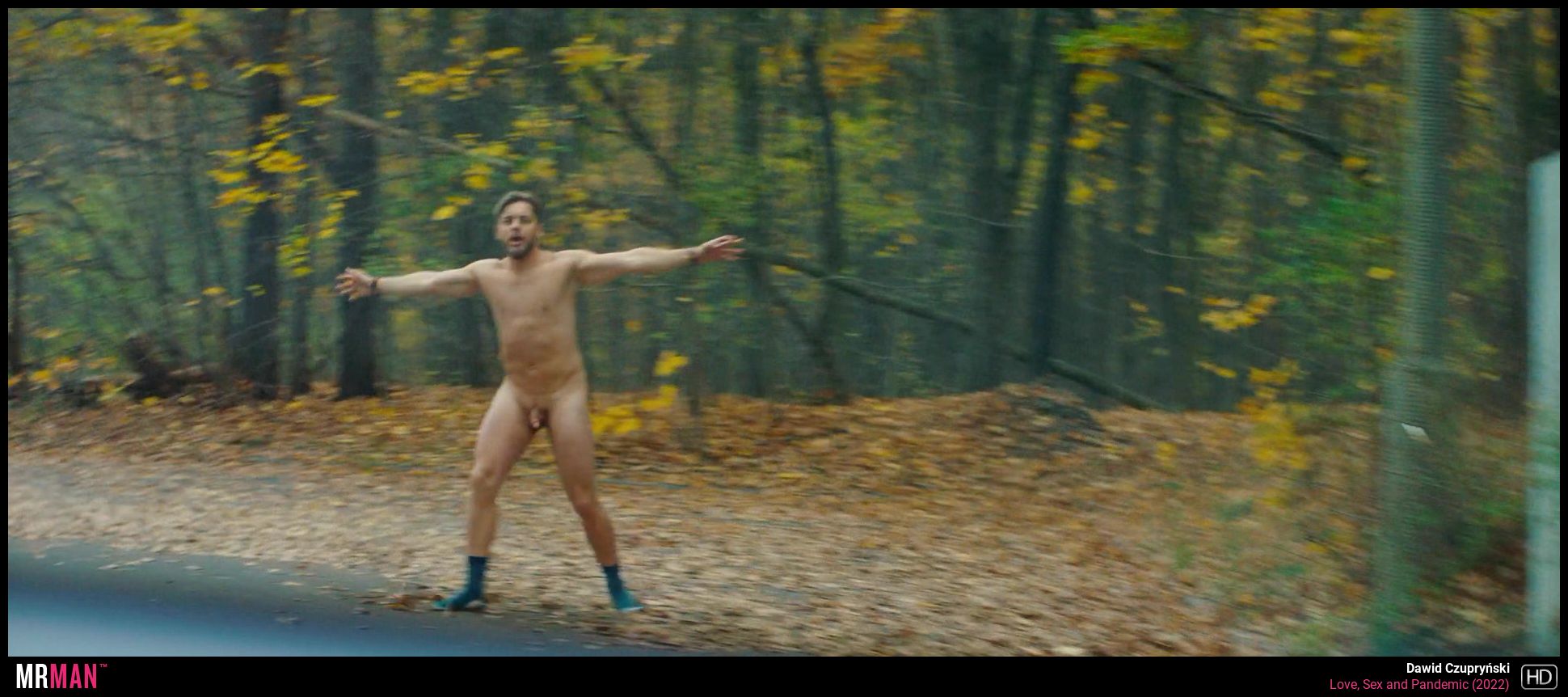 Watch these full scenes and thousands of others over on Mr. Man – just $99 for a lifetime membership!