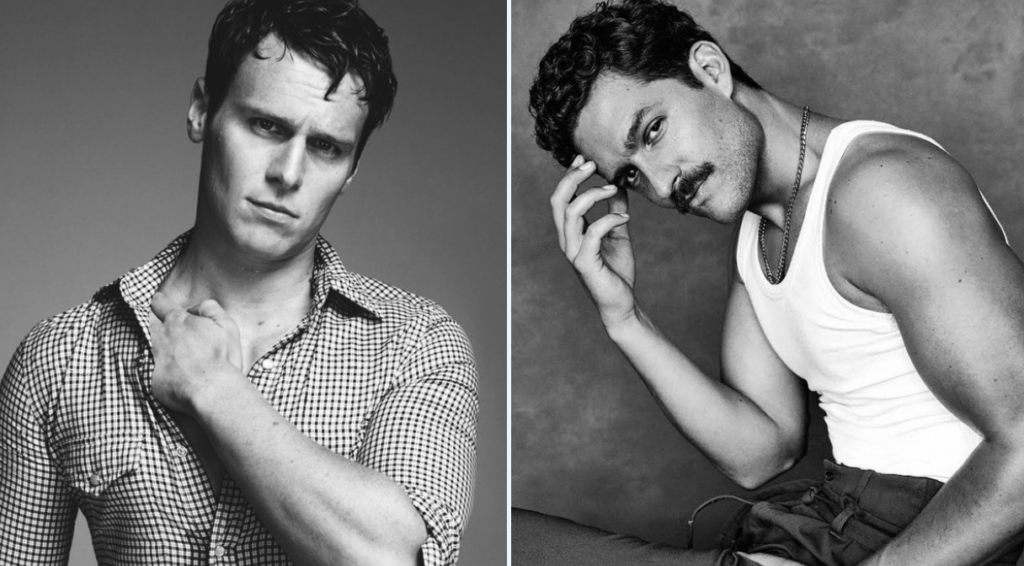 M. Night Shyamalan has a project in the works, Knock At The Cabin, an adaptation of the novel The Cabin At The End Of The World by Paul Tremblay.
And its recently been revealed that stars Jonathan Groff and Ben Aldridge will play a gay couple. While it might sound like the only thing you're scared of is getting a boner in the theatre, we're sure Shyamalan has an unexpected twist up his sleeve (though readers of the novel will know for sure).
RELATED: Get a mouthful of these actors eating ass (NSFW)
The plot goes that Andrew and Eric take their adopted daughter to a secluded cabin in New England for the long weekend. Proving that gay parents in horror films can be just as stupid as straight frat boys or slutty cheerleaders.
Strangers invade the cabin and inform the family that two of them must kill the other one to avoid an upcoming apocalypse… (Conspiracy theorists these days!)