Sponsored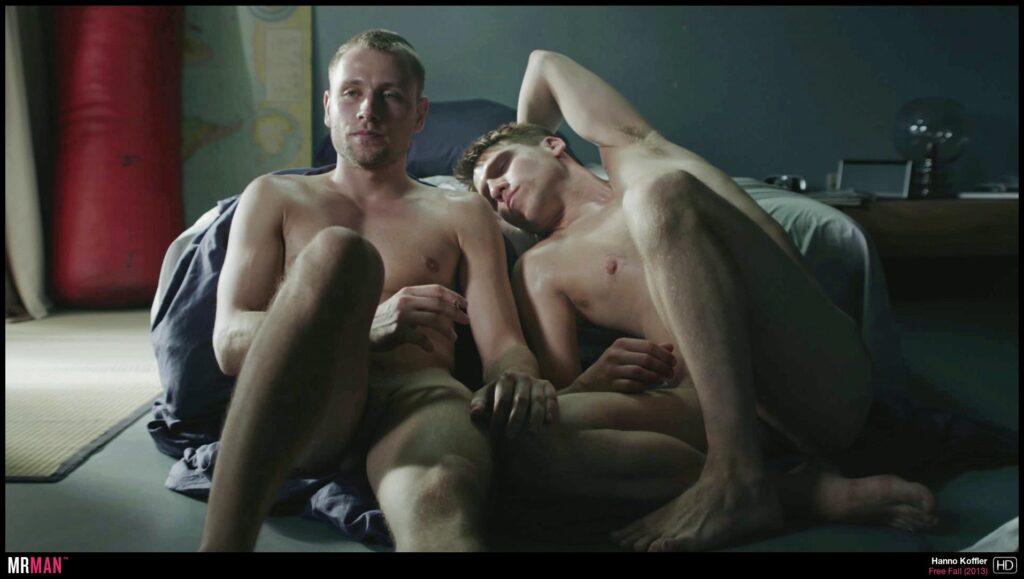 Free Fall is a 2013 German gay drama that paved the way for movies like God's Own Country and the recently-released Firebird. The sexy actor Hanno Koffler stars as a husband to a pregnant wife, when he falls for another man while away at a police training camp. What happens at police training camp, stays at police training camp!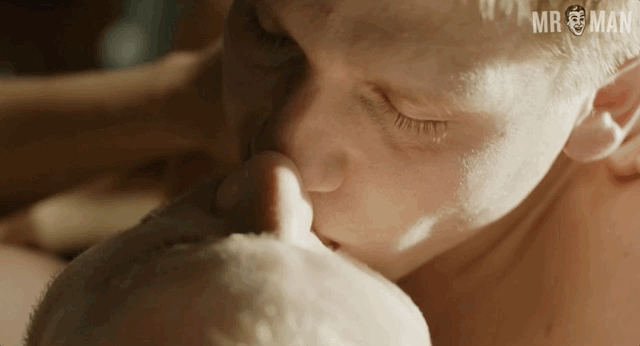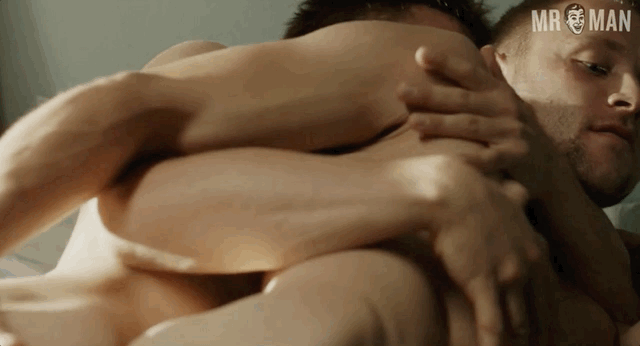 That other man is none other than Sense8 star Max Reimelt. Free Fall doesn't shy away from intimate depictions of gay love, and the sex scene here truly is hard to beat. Koffler and Reiment cuddle up in a sunbeam to lovingly explore each other's bodies. Koffler penetrates Reimelt from behind for some passionate anal sex. We can even peek Reimelt's famous big cock!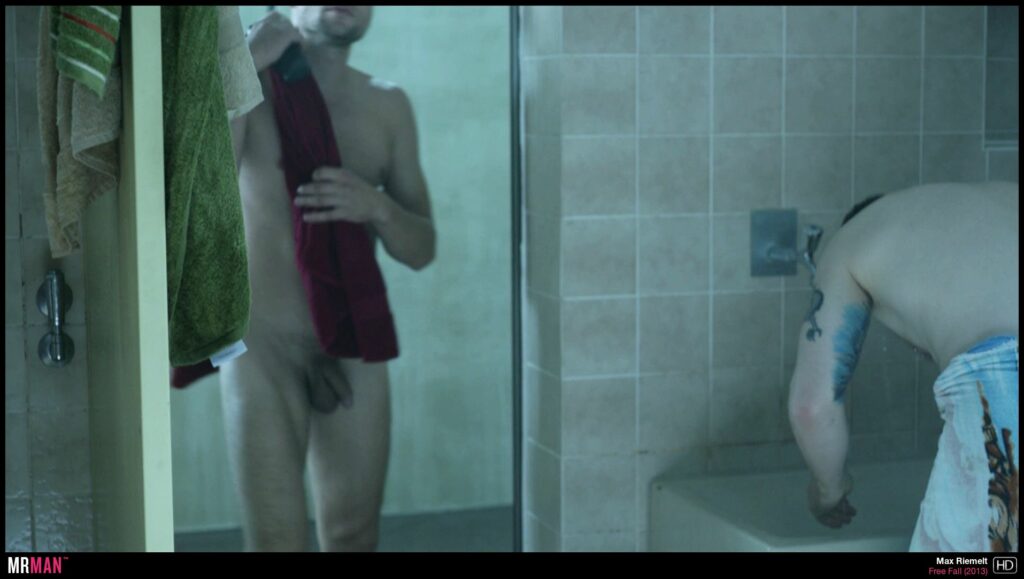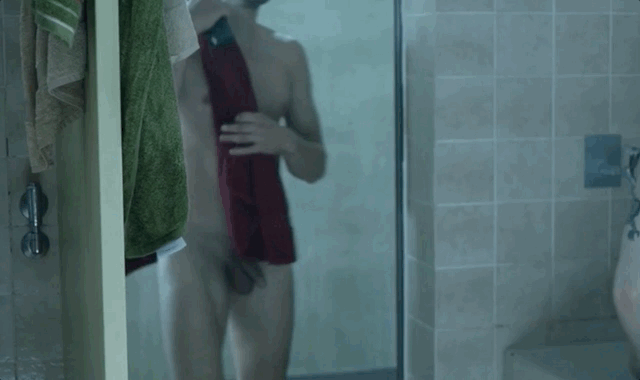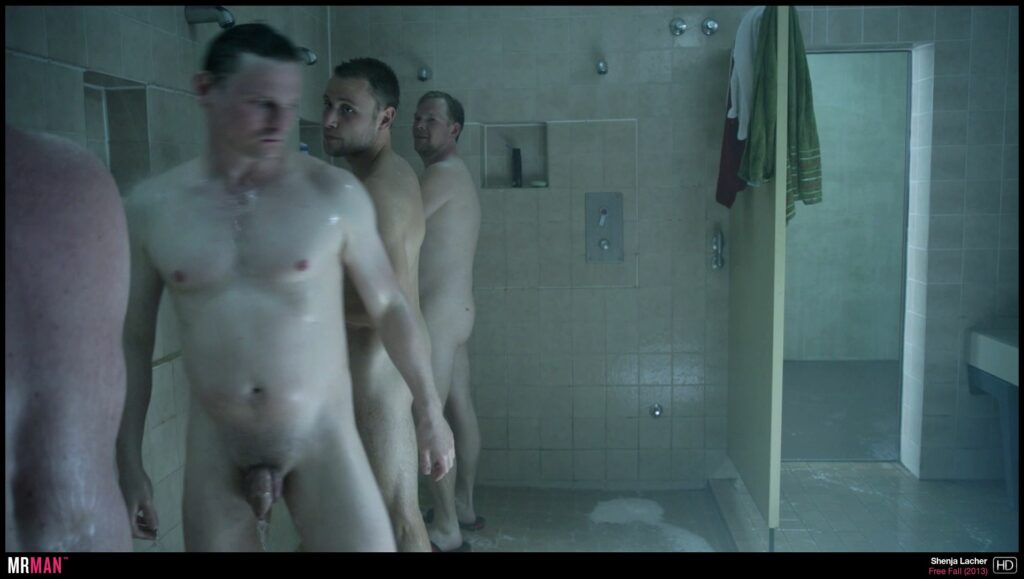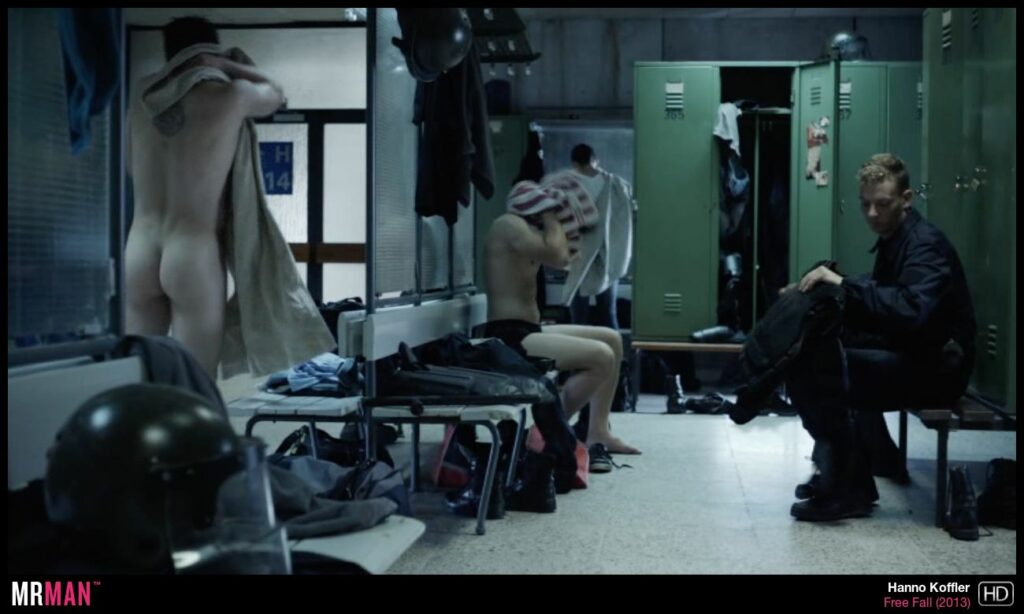 However we get an even better look at Reimelt's penis in a shower scene. He joins a bunch of fully naked men, and let's just say some of them must have left that shower feeling mighty jealous. Or horny. This is a gay police training camp after all. We're loving all of the gay sex and hung cock in Free Fall, so we turned the best scenes into GIFs so you don't have to! Max Reimelt is free, free ballin'!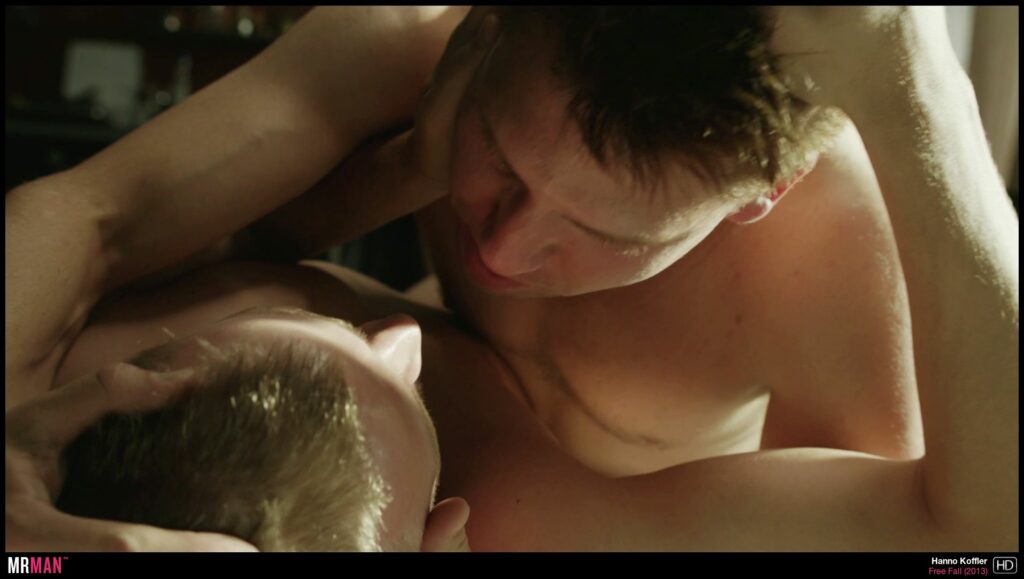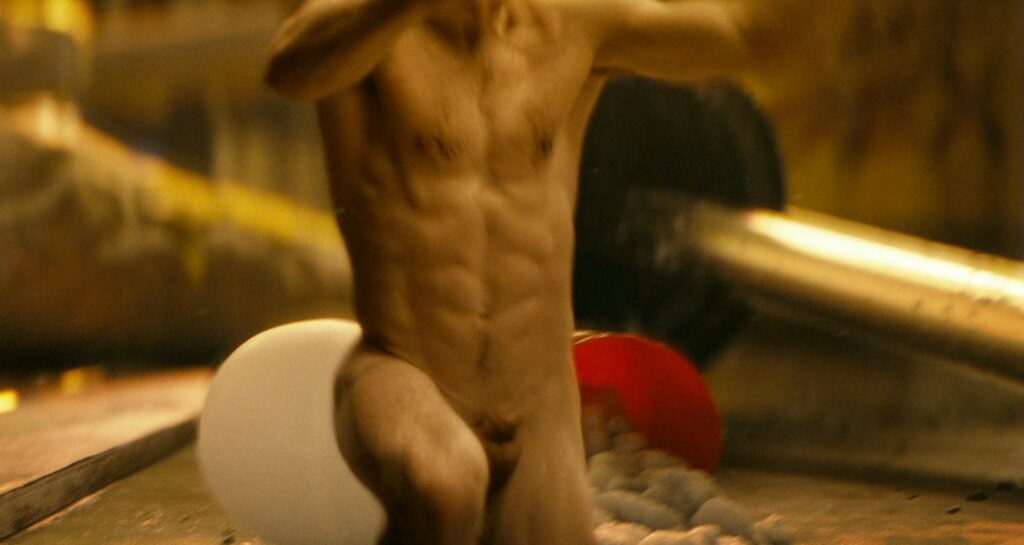 Take advantage of Mr. Man's lifetime deal – all access for $99 one off!