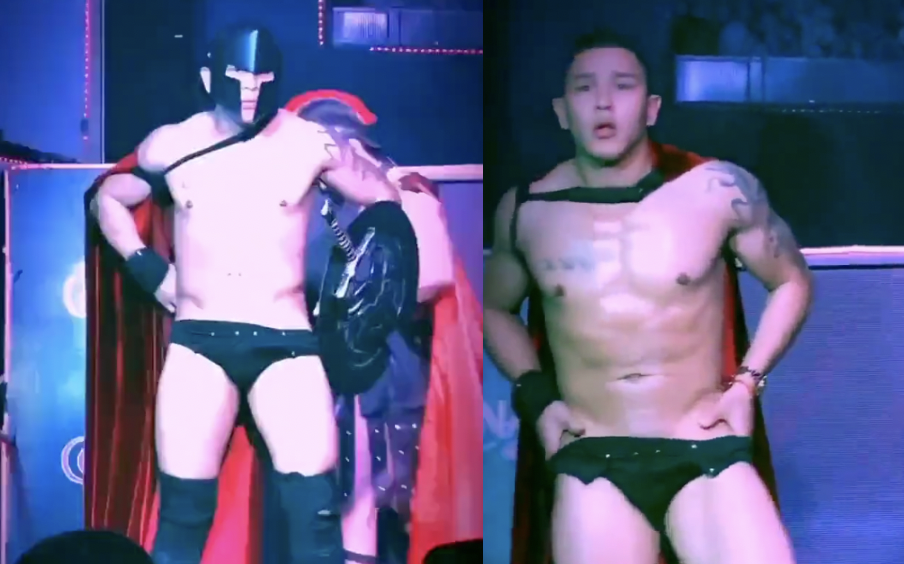 You're probably all familiar with 300, the feature-length film that sees a few hundred stacked Ancient Greeks battle out while wearing very little more than a loin cloth. It was like, finally, a war that we can actually support.
RELATED: NSFW: This Guy Went From War Veteran to Stripper
Talking of feature-lengths… The audience in this place got more than a eyeful when the Spartan stripper showed off his weapon. They'll be queuing up to get stabbed. (LOL, Idk if that's funny or just uncouth but this is how my brain works on a holiday hangover).
See more posts with sexy strippers here

WATCH: HOT STRIPPER STROKES HIS SCHLONG