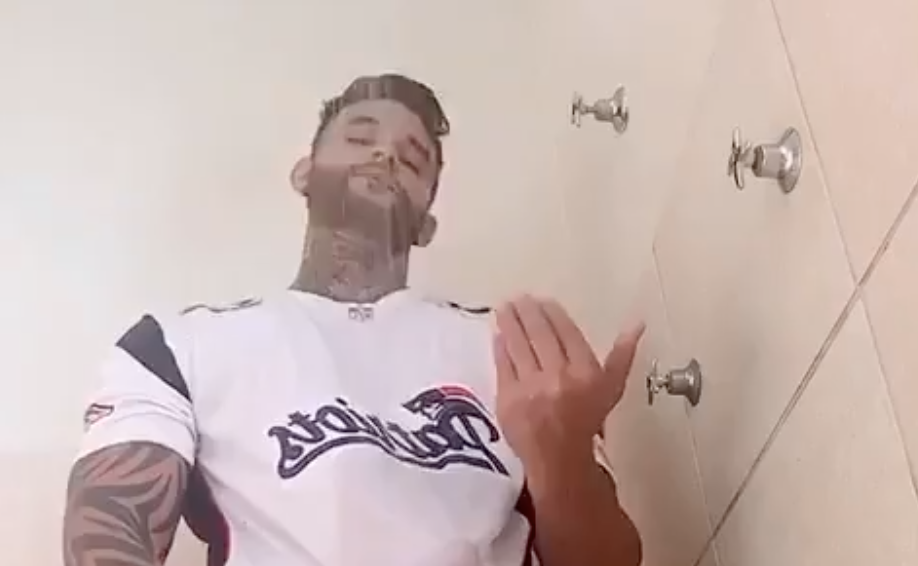 It's funny how the showers after sports used to be the most terrifying part of school, whereas adults we know that's obviously the best bit of the match.
Gays be screaming: "HIT THE SHOWERS!" and it's like calm down, it was a game of ping-pong. If we were playing ping pong against this guy, however, different story.
We're not sure if its a football jersey, a basketball jersey, hell, it could be lesbian ice hockey for all we know. But we definitely tuned in to the post-game drip.
RELATED: Brazilian footballer Diego strokes
RELATED: Resurfaced snaps of James Marsden showering naked (NSFW)

WATCH: Shower with Bruno