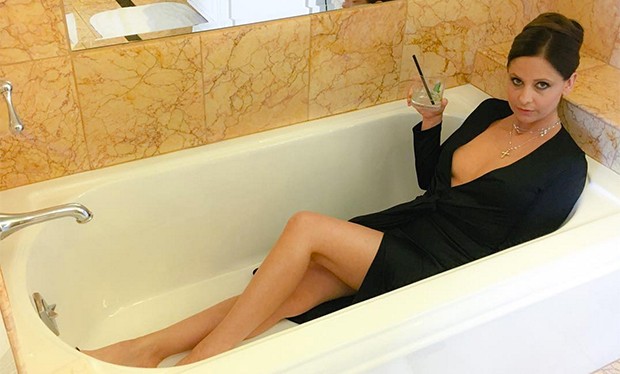 You may remember that way back in 2016 there were rumours that Cruel Intentions was being rebooted as a TV show with Sarah Michelle Gellar to reprise her role as Kathryn Merteuil.
Sadly, the show was ultimately not picked up by CBS, and despite Sony claiming they were shopping the idea around, the show never came to fruition.
However, there was a pilot episode filmed, which we can now watch! And honestly, I have so many thoughts. Firstly: It's extremely trashy, and I am 100% hooked.
RELATED: Ryan Phillippe's ass is a work of art… literally!
When the pilot picks back up 17 years after the initial film, Ryan Phillippe is still dead, outlived by son Bash, and Reece Witherspoon had other things to do, apparently.
Once we get over the fact that Reece's role as Annette Hargrove is filled by Kate Levering, we can appreciate that Kathryn's part in the reboot is bigger than expected. A now sober Kathryn starts off as a tamer shadow of her former bitchy self, but it isn't long before she's using her sexual manipulation to take control of Valmont company via her nephew Bash.
RELATED: Ryan Phillippe got "Shunned" at School for Playing Gay
The writer's had utilised a heap of recognisable tropes from the original picture, including the soundtrack, the iconic shower scene which sees Taylor John Smith recreate Phillippe's butt-baring moment, and even direct quotes… "Keep your friends close, and your enemies closer".
A lot happened in this first episode, with a lot of new characters, so although some parts were giving telenovela, the seductive thriller would have been huge hit with a number of fans.
Want to watch Cruel Intentions pilot (2016) online? We gotchu:
(You may need a laptop/desktop to load it).
Watch hundreds of celebs, models and creators being naughty! Check out our Daily Dick feed