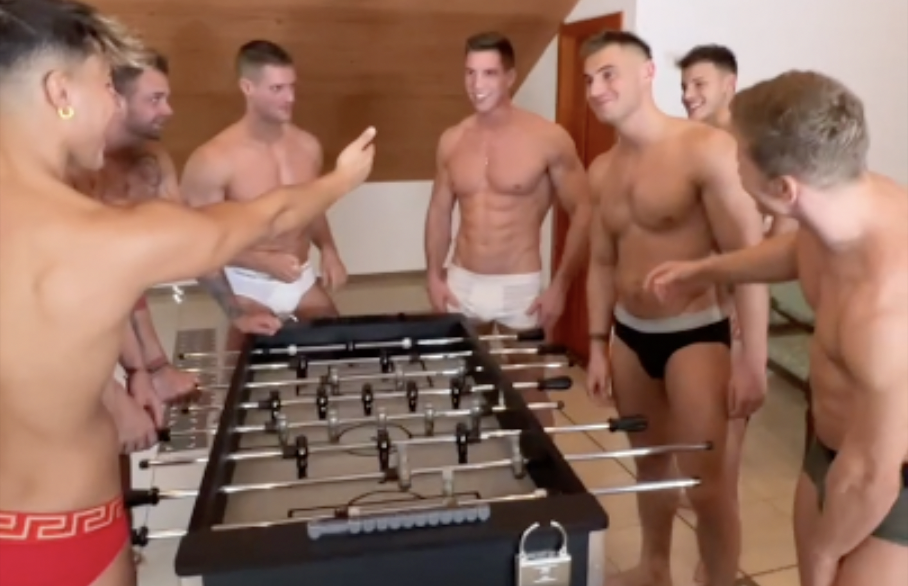 We think its about high time that strip games have their resurgence. Strip poker and strip twister are classics, but really all you have to do is add "strip" in front of a game to make it work. (Kind of like 'old-fashioned' piano parties).
One of C&C's favourite hunks Jakub Stefano invited some his pals round for a game of strip foosball with a twist. Tbh, this is the probably the only sport we'd ever really be into playing.
And like the locker room after an actual football match, all the players ended up with their kit off. Although, how it differs, is that they all had a mass jerk-off together.
See what happened after the game here or head to Jakub's OnlyFans for more of his naked games!