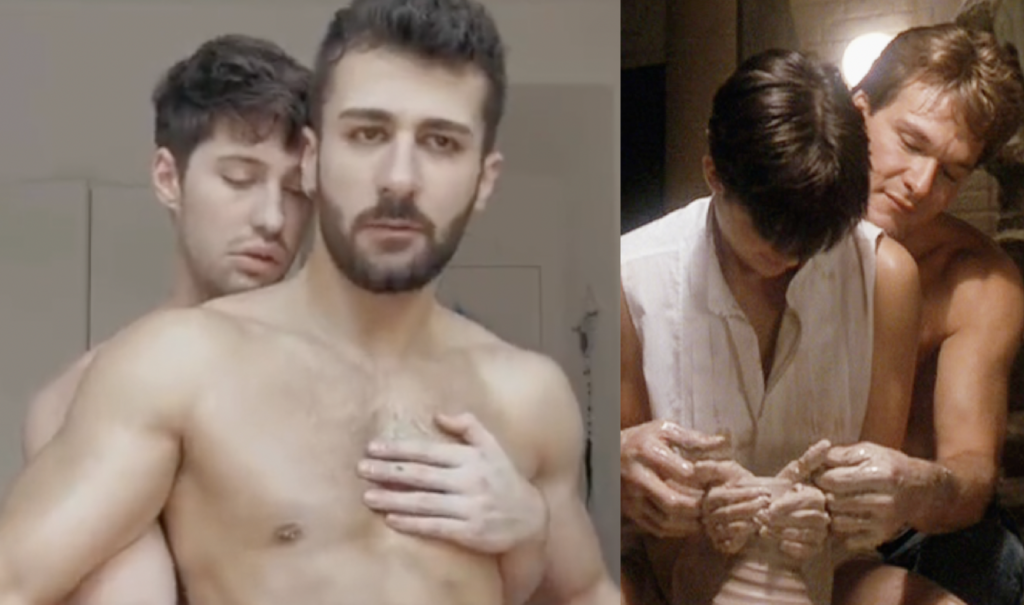 When it comes to famous love scenes, that clay moulding scene in Ghost has to be up there with the most iconic; such a simple, yet intimate and suggestive moment. Well, you can always rely on adult content creators remove any sort of "suggestion".
So yes, needless to say in this clip we found of two guys looking uncannily like Patrick and Demi, they were getting to grips with more than just clay.
And we just had to add the music over the top.
RELATED: 'Friends'… with benefits? Porn star adds NSFW spin to viral trend
Other spins on famous scenes that we've enjoyed is the Titanic ("draw me like one of your French girls"), and the Spiderman upside kiss.

WATCH: Stroked and sucked by strangers: A compilation