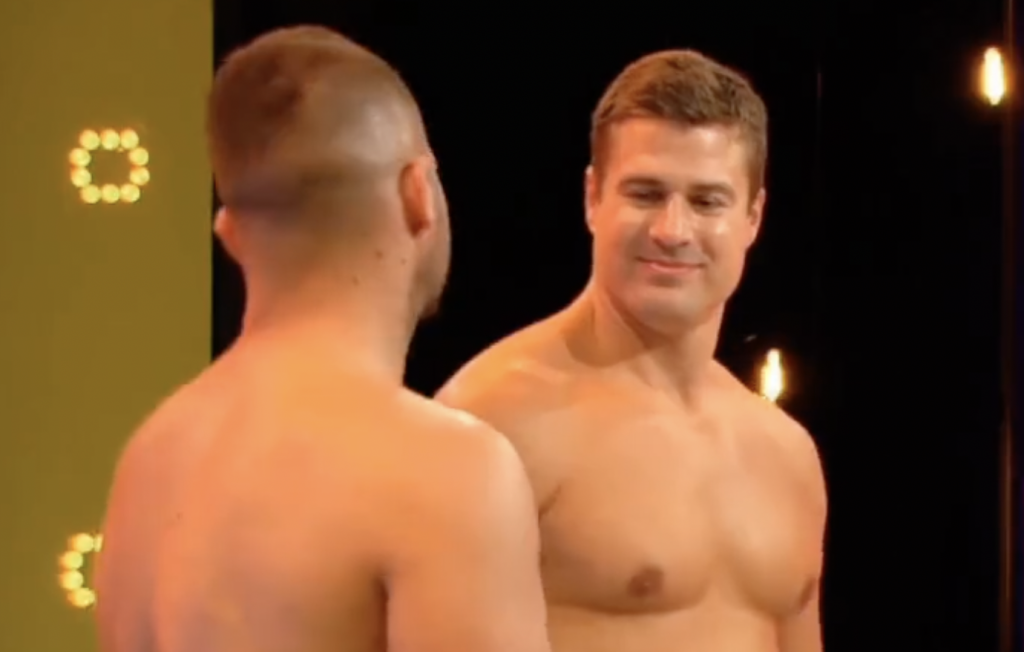 Admittedly, Naked Attraction is a guilty pleasure of ours (genuinely, for the entertainment, not just the nudity).
The British version – for some reason – just doesn't whet our appetite for standing around in a pod all day naked to then potentially be rejected on TV; however, when you see the contestants on the German adaptation, and the Italian one, you realise if you were an expat you might consider it.
RELATED: QUIZ: Left or Right? [Naked Attraction Edition]
This woman in particular was left with two beefy men who both towered over her. Definitely not slim pickings, in any sense of the word.
She ultimately opted for the beefier of the two… how unfortunate you can only pick one.
RELATED: Handsome guy jerks his meat on cam