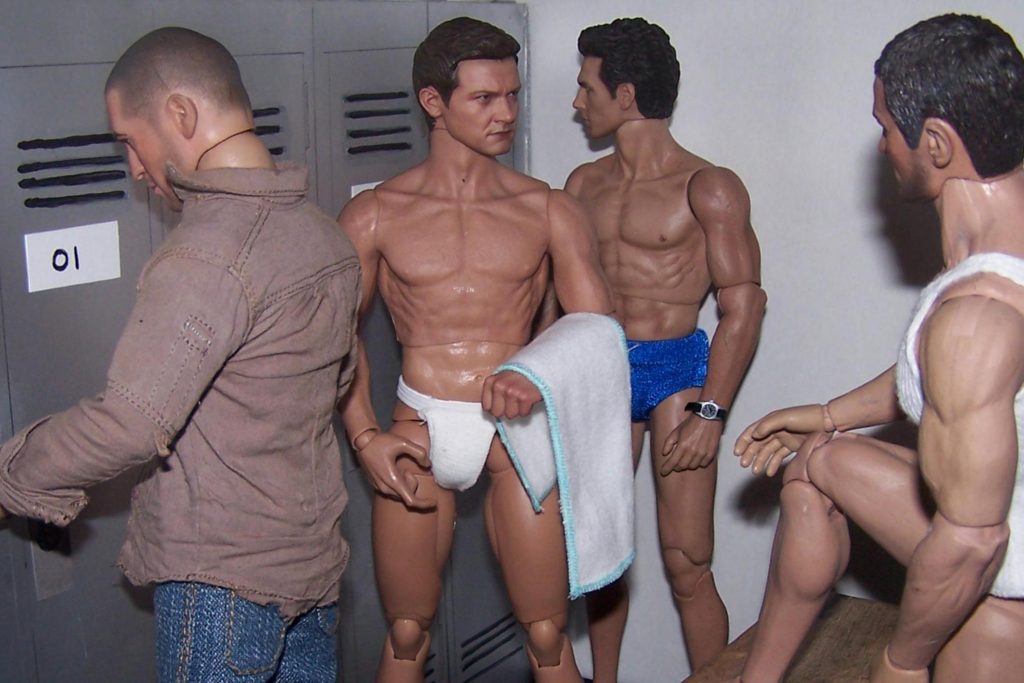 If you're looking for a new year's fitness resolution, have you tried not shagging the gym locker rooms? That's what the staff at Crunch fitness in West Hollywood are suggesting.
WeHo as well… Imagine walking into the changing room to see two queens scissoring in the showers.
RELATED: NSFW: A Look Inside the Locker Room
A flyer that had been posted at the venue read:
"Attention Members. Please DO NOT HAVE SEX in the Men's Locker Room! You can have sex *literally* anywhere else, just not at Crunch Fitness. Otherwise, your membership will be immediately revoked. Please keep this safe space for all Crunchers."
What about the mandem trying to crunch some cockie with their sphincters?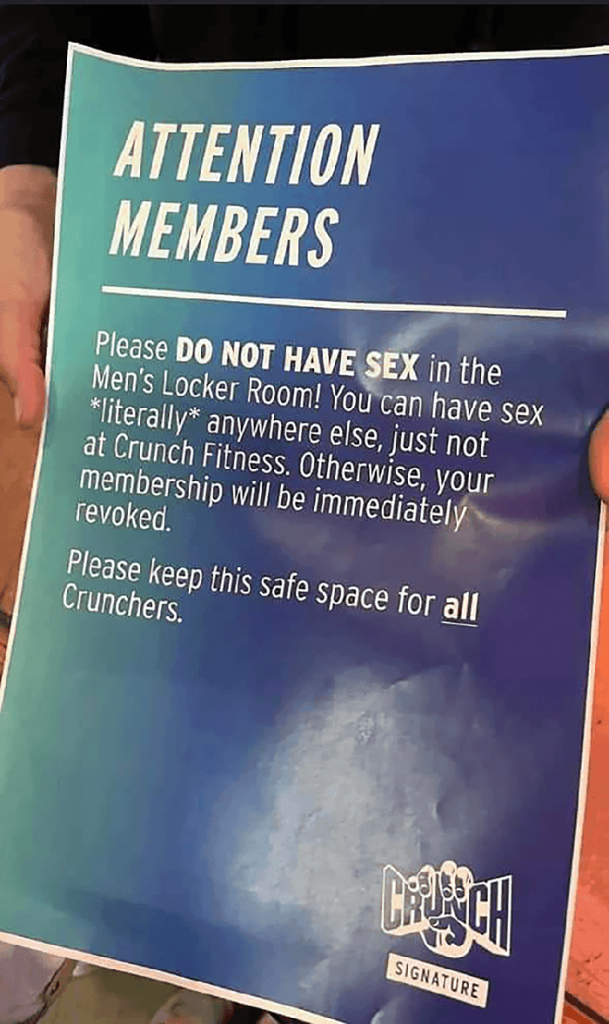 One person on Reddit commented that it was a "clever marketing ploy", which in all honesty would be kinda genius. You'd get lots of thirsty gays signing up, knowing they can't fully fuck in the gym but that cruising is somewhat of a big thing at Crunch.
Not being funny, but I basically moved into Crunch, WeHo when I was living in LA, and never fucked in the showers once… LIBERTY! 
PLAY: QUIZ: Grower or Shower? [Locker Room Edition]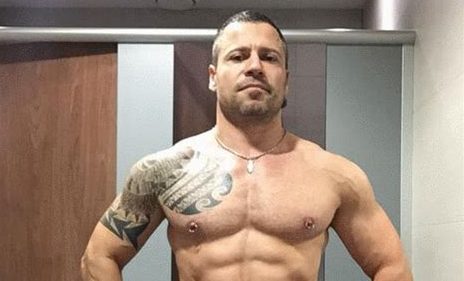 Get instant access to NSFW quizzes, original compilations, and exclusive content from models.