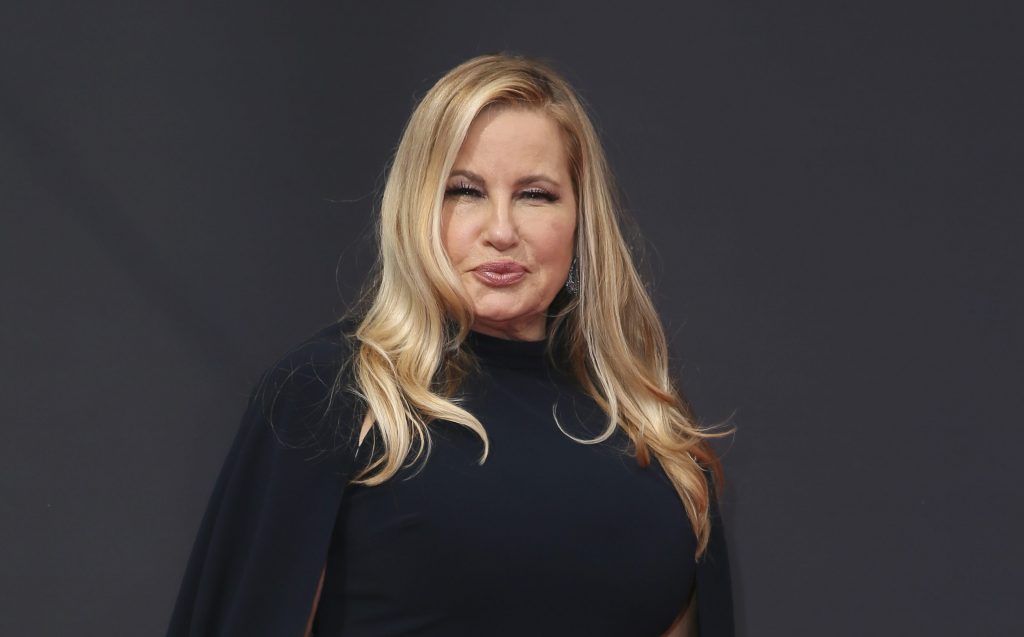 Gay icon and scene-stealer Jennifer Coolidge is starring this year's gay Christmas rom-com Single All The Way.
If you've seen the Netflix production already, you'll already know that Coolidge is responsible for most of the laugh-out-loud moments throughout the film. Including one scene in which her nephew Peter (Ugly Betty's Michael Urie) and his roommate Nick (Philemon Chambers) are recruited to help her finish the Christmas nativity.
"It's not because gays know theatre. It's because gays just know how to do stuff, you know? I mean, they're survivors. And for some reason, they're obsessed with me. I don't know why," she says, sipping a brandy, "but I like it".
Truly based on real-life sentiments, it was easily a stand-out scene for any gay viewers. And Coolidge herself has been weighing-in on her gay fans, in a recent interview with AV Club:
"It just started from a very young age. I don't think when you're young, you're very conscious of any decision you make … You go with what you're attracted to. I think that's really what most of our youth is. And that's just what I was attracted to in all my friends. I don't think they had figured it out at the time when we were really, really young, but they eventually figured it out.

And yeah, and it was all the gay men and all the gay women in my town, at my school or at camp. I think it's just a mutual thing. I was never conscious of it, ever. It was just the people I was attracted to."