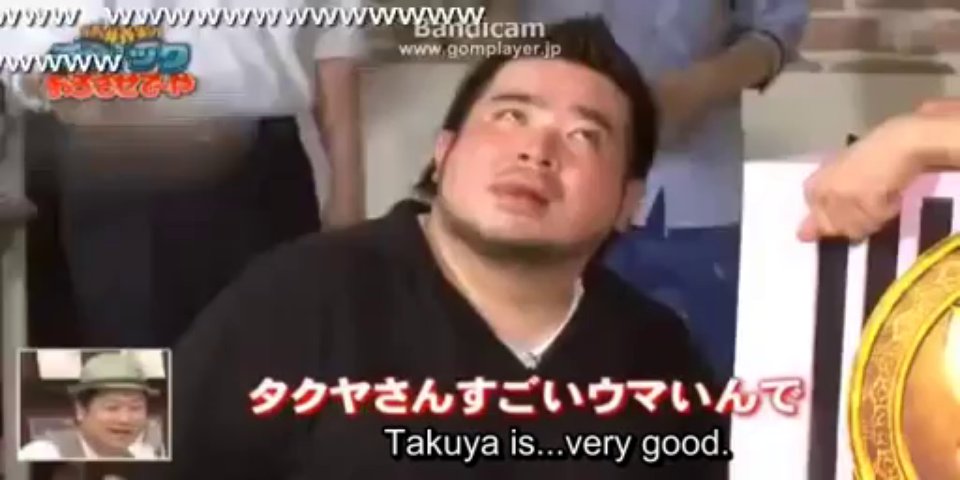 Despite what you've heard, I'm actually too innocent for my own good. I actually thought TV couldn't get much more outrageous than Ex On The Beach, or if you're in Europe, Eden Hotel. But the Japanese have all of us beat.
Sure, you see full ejaculations and humping in Eden Hotel, but in Orgasm Wars, a competition show which aired back in 2013 (it really was a different time), features a straight guy trying not to cum while he gets sucked off by a gay guy. It's actually quite an entertaining watch, although I doubt it won any BAFTAs.
Just to add in a little pressure, the fluffer has a time limit: 40-minutes to milk the man dry. Sounds like a long time to us,
The receiver is a porn star, so alleges "I am a professional and I will not cum", but the eager mouth has other ideas as he gargles with isodine – an antiseptic (love that) – and brags a variety of techniques.
Partway through, the onlookers even note that the "sound has changed", asking, "is that coming from a human?"
Perhaps unsurprisingly, most of the video links had been removed (at least from Daily Motion or YouTube), but surprisingly, remained online on Facebook. Check it out, before it gets removed!
While it's not technically NSFW, we're surprised this made it to air.
Kind of reminds us of the Australian rugby player that was given a 40-min blozza through a gloryhole.