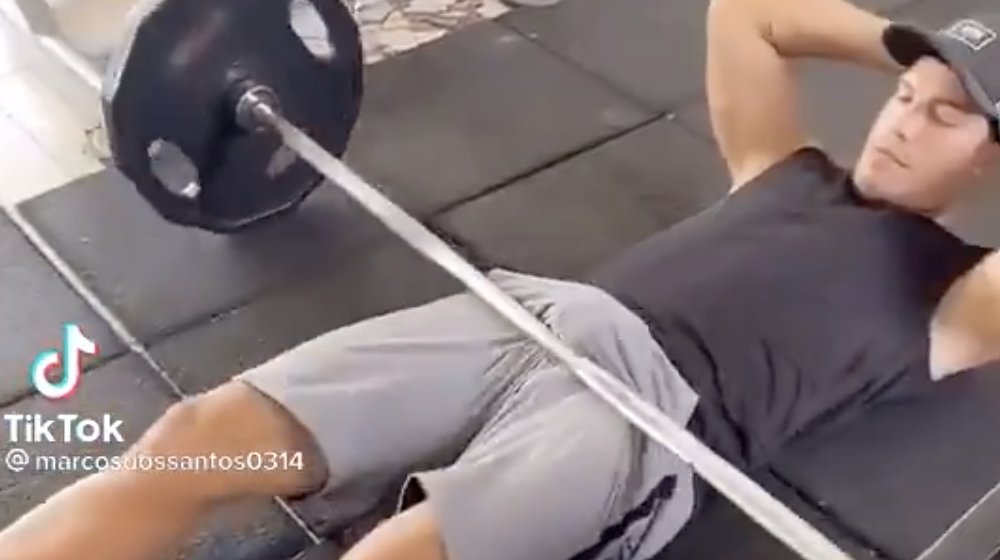 Remember over the summer there was that trend where gym bros rolled a barbell over their asses to see who passed the thiccness check?
Well, apparently they had so much fun seeing who was a Kylie and who was a Kendall, and didn't get enough attention at all, so here we are now watching them play the same game with their knobs. Though, we're not sure if those that pass would be considered a Kris (biggest balls in the family) or a Caitlyn (biggest dick of the family).
RELATED: TikTok's trend of removing your underwear with shorts on gets NSFW
Clearly, the lads have fluffed up their packages for the video, and actually, to ensure this is legit, we're gonna need a follow-up without the gym clothes. And instead of a barbell, it's another jock's package. Now that's a trend! Straight men playing chicken.
Let's hope they're still fertile after this.