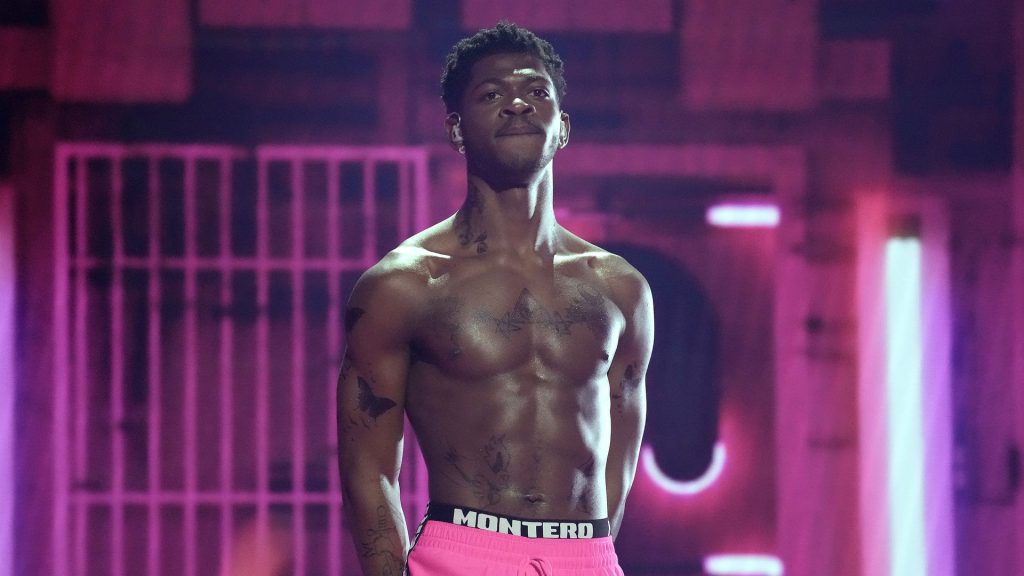 Lil Nas X was just named GQ's Man Of The Year, (or one of them, at least) and so he's opening up about his love life in their latest issue.
Being interviewed by playwright Jeremy O'Harris, Nas was asked about how his love life has changed since becoming a celebrity.
"My DMs are all out of order. Which is lucky, because I do get horny and I'm like, "Let's see who's the hottest person in this thing." But you know, luckily I don't really do that. I only did that once, maybe."
RELATED: Lil Nas X posts eye-popping bulge to TikTok
So there you go, he probably won't reply to your thirsty DM but he might still see it.
When asked to clarify if it was a DM hook-up or a Grindr hook-up, Nas elaborated: "No, I can't do Grindr anymore. I'd get murdered. I'd literally probably get murdered."
Well, anyone that reads or watches the news knows that Grindr murders aren't exactly the rarest occurrence.
Nas goes on to say that he's "on really good terms" with his ex – who last year he suggested might be "The One"- adding, "I love him to death. He's the best. I feel it was the most serious relationship I've ever had."
Speaking on why the relationship didn't work, Nas believes it's because relationships are a "responsibility" and one that he wasn't quite ready to take on.
RELATED: Lil Nas X goes nude to promote Montero
"I've been wanting somebody for so long and wanting somebody to love for so long, but it's a real responsibility. And you have to give this person your time. And I like to go missing for like a week to focus…not talk to anyone and focus on myself. And I'm more in love with what I'm doing than people."
"I feel I still want to hang out with guys every now and then. I don't want anything that's—not to be a whore or anything, but I don't want anything that's like, "I need your time right now."