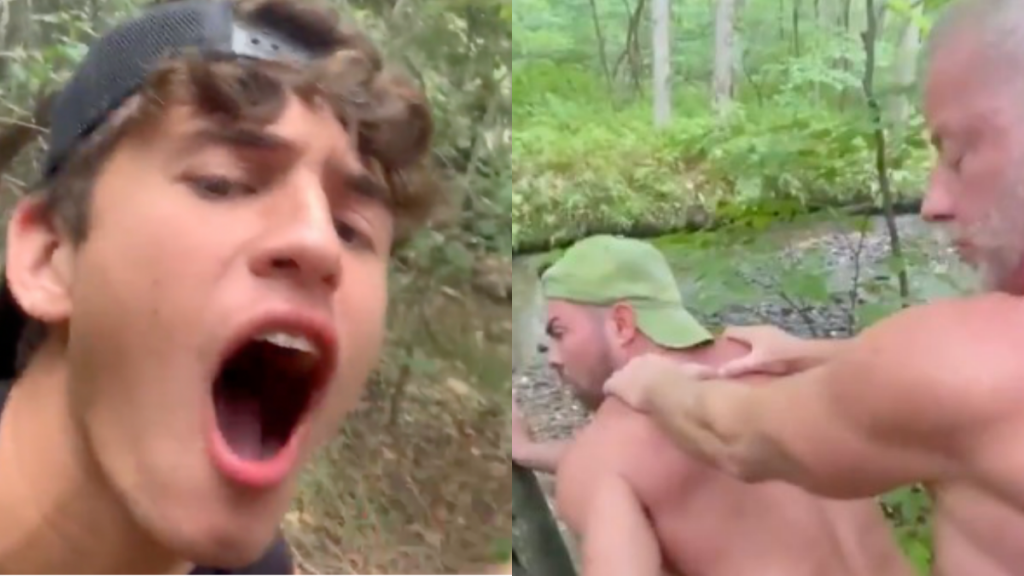 A new study published in the journal Personality and Individual differences shows that being environmentally conscious can make you more desirable to potential partners.
The study states that prosociality has proven to be important in relationships, and that pro-environmentalism, as an extension of that, could also be too. While the participants were predominantly straight, we expect that the gays also care about the earth; given how gay recycling is, and how much they go cruising.
People reported being more pro-environmental in the presence of the opposite sex/someone they fancy. Because we all want our mates to think we're good people, right?
These horny individuals below clearly understood the memo, and now they are out there 'giving (bare)back' to nature.
RELATED: Celebrate Earth Day with these nude men in nature
These lads knew exactly what to do when David Attenborough said we needed to 'seed' the earth
Reno Gold is a porn staple, and now we know where he learnt his skills from. Maybe he got a little environmental too-friendly… Did that corn consent?
Save the trees by chopping your own wood.
(Watch: Chavvy lad in tracksuit jerks off schlong in woods).
Wear a jockstrap because less fabric means not contributing to global carbon dioxide levels.
Stick to oral fun, so you don't use condoms and then throw them in the bushes:
If you get lost on a hike, combat thirst y drinking each other's juices instead of water in plastic bottles:
(Watch an exclusive of Teddy Torres get a facial while cruising in the woods)
Ocean conservation is important too, and what you see is actually what marine biologists do for scuba diving practice. The longer you can hold your breath the longer you can be under the water saving coral.
Check out our gallery of hot guys with tan lines (NSFW)
WATCH: Hot lad strokes big dick in forest