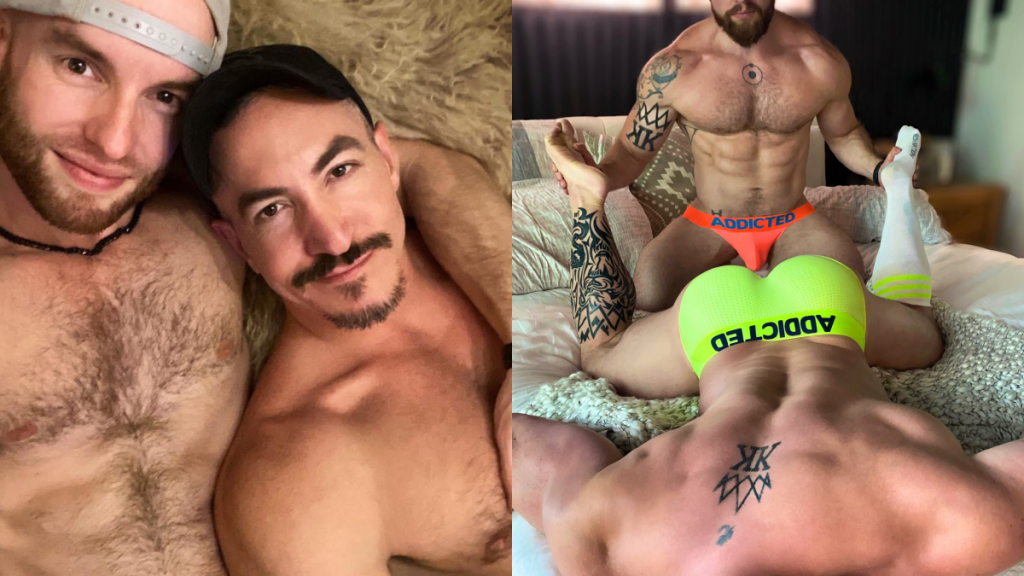 If the great love stories were reimagined today they would no doubt include OnlyFans. Though the platform has probably been responsible for a few breakups, that's not the case with Rick and Griff.
Having been together for almost a decade, and married for five of those years, Rick and Griff are the modern love story- eat your heart out Taylor Swift.
But they also have a few things Ms Swift does not, most notably bulging muscles, big butts, and enough cock to share.
RELATED: NSFW: "To watch porn but condemn its production is internalized shame"
As a former gym owner, Griff originally hired Rick in a professional capacity. Though Rick had a boyfriend at the time, this did not last and Rick was left a single pringle but unfortunately not ready to mingle.
But a few months later, and probably after watching one another pump iron continuously, things began to change.
"A mutual friend told Rick they thought he should get back on the horse ask me out on a date (the friend knew I'd secretly had a crush on him since I first saw his pics on Instagram).
"Rick asked me to dinner and a movie, and now here we are," Griff tells us.
The pair journeyed into sex work in 2016 after the launch of the now saturated market of OnlyFans. After realizing what a good fit their brand and OnlyFans made, they made the plunge from 9-5 to 69.
Sex positivity is at the heart of their brand and it shows.
"Our entire brand is about that, and celebrating love and being gay, and exploring all that that encompasses as a healthy and adventurous married couple.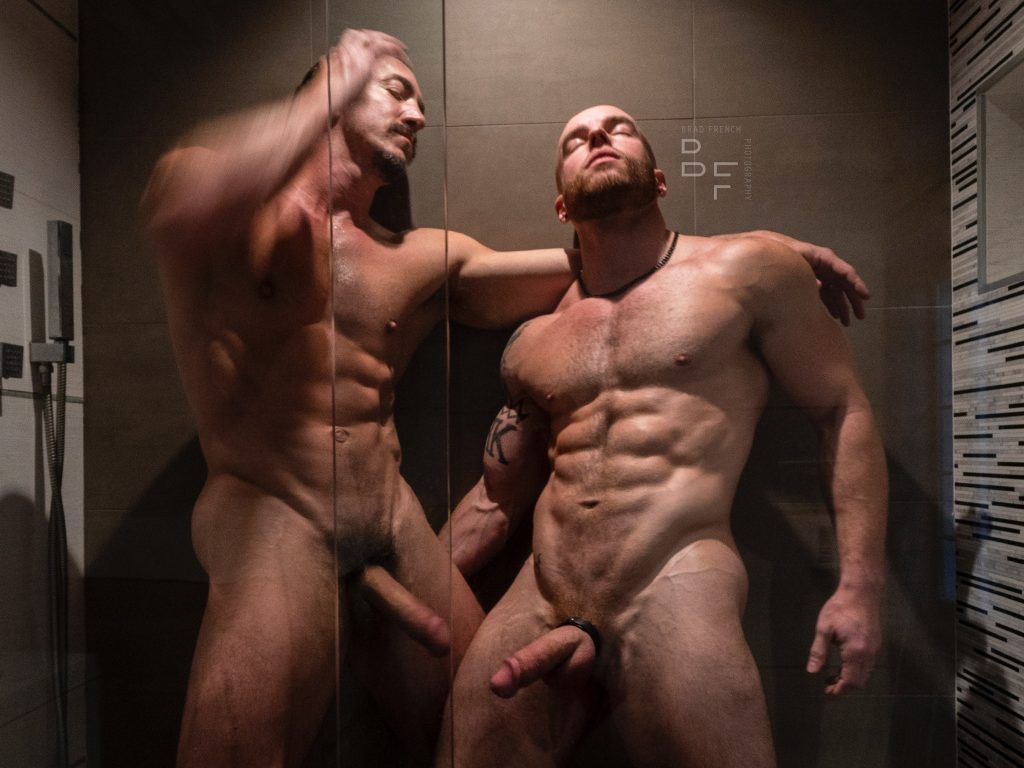 RELATED: Age doesn't stop this gay couple "banging each other's brains out"
"We love the idea of not being defined by heteronormative ideals, and showing the world there are many different ways to be healthy and happy in a marriage."
The duo has now left their previous jobs and dedicated themselves to OF full-time, and by the looks of their enormous following, this career change has paid off.
It gave them "the ability to work together AND play together". But there is one down side: "having to have soooo much sex all the time," they joke.
With an alternative career path, the couple opted for an alternative relationship. Rather than just perform together, the two of them decided to open up their relationship to other gorgeous men with just as much sex drive as them.
"We like to say we're monoga-mish, or "not open, just slightly ajar" to allow others to slip in occasionally as long as we're all involved," they said.
But the boys also have a 'serious' boyfriend who is involved, though not in their line of work. They say he understands their career path, and know that when they clock out, they are all his.
"It's the modern All-American Love Story!"
WATCH: Rick and Griff spitroast Muscle Jock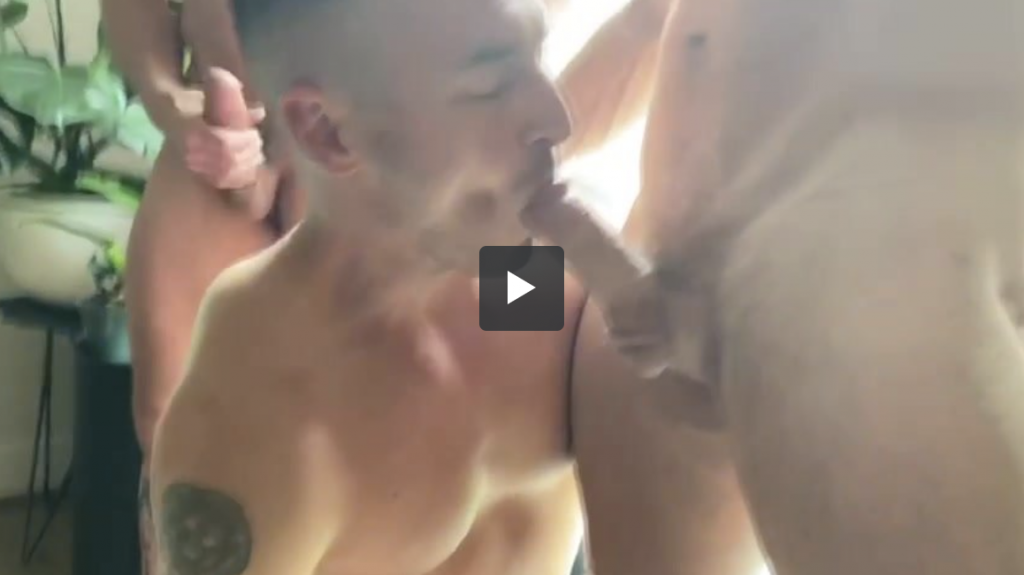 C&C Members showcases the hottest content from the best creators around the world! Get HARD now!