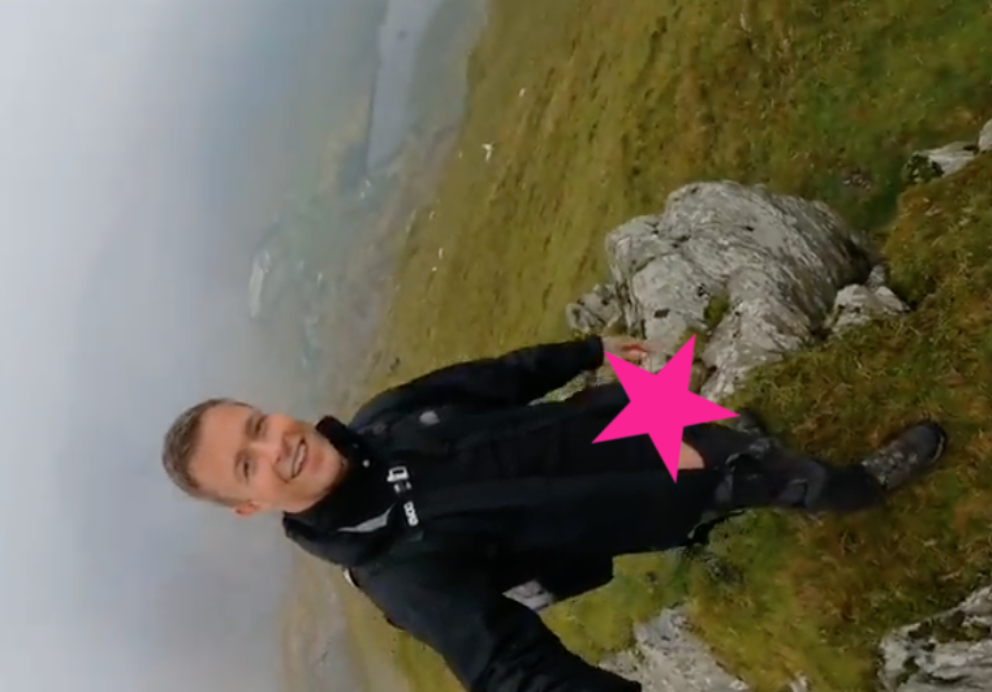 Many of us have some sort of bucket check list of things that we want to do before we die. A common goal among wanderlusters is climbing a mountain. But why just climb to the top when you can suck him off too? 
Climbing mountains gives you the satisfaction of overcoming something physically tiresome, the adrenaline from being situated up high, and then of course, the wonder of the views. But we'd obviously rather stare at a cock than some foggy foliage.
The only thing, we can think of at least, to enhance the experience would be to have a horny climbing buddy to do it with.
This ambitious hiker proudly showed off the view for his fans, as well as a bonus treat. 
RELATED: Celebrate Earth Day with these nude men in nature
Get videos like this daily, only more explicit! with C&C members.