Words: Ben Pulsford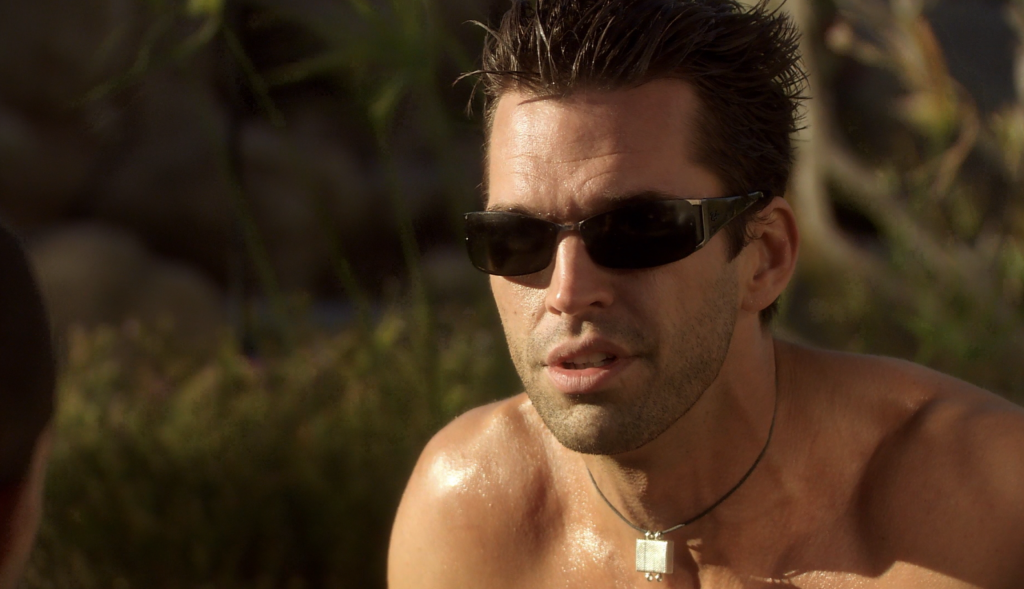 If you were frequently deleting your search history looking for sexy stills from mid-noughties supernatural staple Dante's Cove, then you probably did the same for The Lair a few years later.
Here's a gag – apparently the show had a plot. The 2007 gay horror series focused on Thom, a reporter for a local paper, investigating a string of deaths of young men, known as the "John Doe murders" in an island community. His journo skills led him to an outrageously noughties sex club called The Lair, which, of course, is run by a coven of vampires.
Steven Hirschi rocks up in Season 3 of the show as a new arrival to the island called Athan, an antiquities expert who happens to be a male gorgon. Pretty accurate considering most of us took one look at him and turned rock hard.   
Anyway, as it's Tooshie Tuesday and we're feeling all nostalgic for bad acting and mid-noughties cock, here's a little look back at the actor's hottest nude scene from the show.
Anyone turn to stone?