Words: Ben Pulsford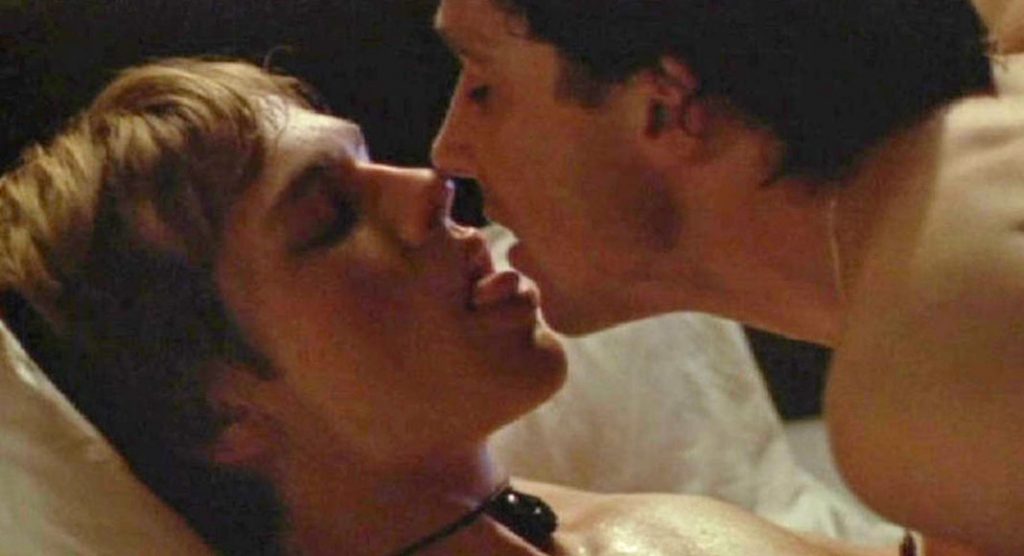 That's right, queers, the nostalgic LGBTQ+ series Queer As Folk set in Manchester's Gay Village in the late '90s – responsible for countless teenage danger wanks in living rooms across the world – is back… again.
This time around, it's set in New Orleans and most of us are now old and liberated enough to wank freely in our living rooms – so that's nice. Not that the reboot is coming to our screens anytime soon, sadly.
The Hollywood Reporter has reported that relative newbie queer director Stephen Dunn is set to executive produce and reimagine the rebooted eight-part series, which he has been working on since 2018.
Series creator Russell T. Davies – who tested the strength of tear ducts around the world earlier this year with his hit series, It's A Sin and, in fact, gave rimming more mainstream visibility – will be keeping a close eye on things.
Dunn told The Hollywood Reporter:
"It is a surreal honor to adapt the notoriously groundbreaking series by Russell T. Davies. When the show originally aired, the idea of unapologetic queer stories on TV was so provocative that I felt I could only watch Queer as Folk in secret. But so much has changed in the last 20 years and how wonderful would it be if the next generation didn't have to watch Queer as Folk alone in their dank basements with the sound muted, but with their family and friends and the volume cranked all the way to the max …"

Stephen Dunn, The Hollywood Reporter
Side note, he's a bit of a snack:
Davies shared his delight on Instagram:
"Scream ? It's American, it's set in New Orleans, all new characters, it's written by a brilliant man called Stephen Dunn, I can't wait to see what he does with it ? My credit is just nominal, really, it's all theirs! So excited for them. Ordered for the Peacock streaming service in the US. No idea yet if it'll come to the UK. Exciting! #queerasfolk #qaf."

Russel T. Davies
The latest reboot has been described as a reimagining of the original British series that will explore a diverse (let's hope) group of friends in New Orleans who are living in the aftermath of a tragedy.
The original British series ran for two seasons between 1999 and 2000 and followed the lives of three gay men – played by Aidan Gillen, Craig Kelly and the very much still lickable, Charlie Hunnam – living in Manchester. The series was then rebooted for American/Canadian audiences in 2000, gifting us five seasons, 83 episodes and steamy scenes still gaining interest in lifelong wank banks.
The series is set to stream on US streaming service, Peacock. No news on a UK release just yet – nor who can actually watch Peacock, tbh.
Cheers, queers. Please don't fuck it up. There's gay nostalgia and then there's Queer as fucking Folk.