Words: Ben Pulsford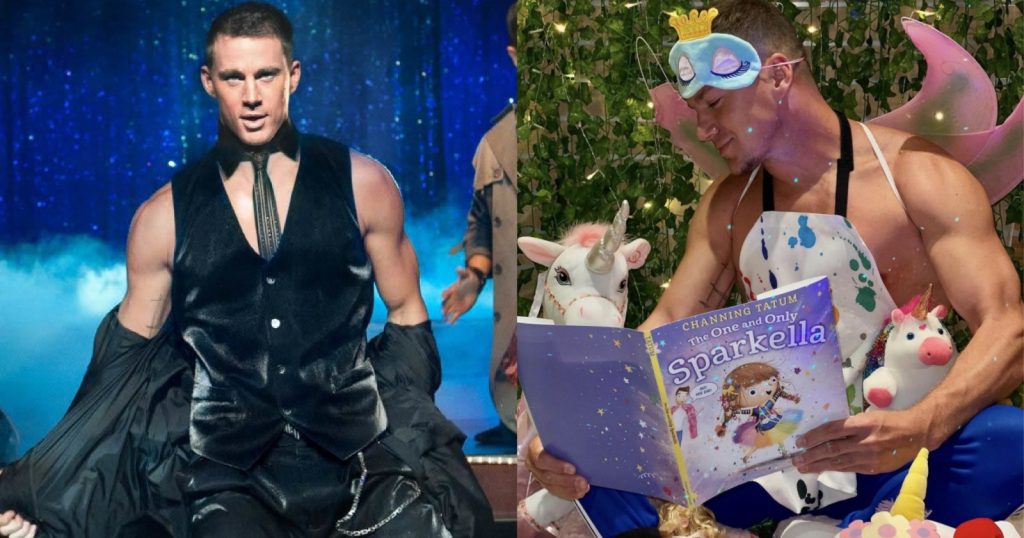 There's a lot to unpack here.
I mean, we've all seen Magic Mike, so we actually know that for a fact.
It appears the 40-year-old Hollywood hunk has been spending lockdown wisely; not only has he been busy smashing us up in our dreams each night, but he's also been embracing his fem side to connect with his seven-year-old daughter now he's a single dad. 
Which officially makes him perfect.
The single DILF recently told Parents that since becoming a single dad (Tatum and wife of nine years, Jenna Dewan, divorced in 2019) he has been diving into his "daughters world" by embracing tutus, nail polish and hair-braiding. 
Tatum told Parents: 
"When I became a single father, I had a lot of fear about connecting to Everly in every way that a little girl might want. I didn't wear nail polish or know how to braid hair,' he told the outlet. 'But now I do both."

Channing Tatum, Parents
RELATED: "Daddy is Back": Channing Tatum Delivers Us a Much-Needed Thirst-Trap
He's even written a children's book called Sparkella, which just looks and sounds gorgeously gay. Oh, and he announced it to the world via this Instagram post:
"Guys, I don't know about you but things got a little weird for me in quarantine. I ended up accidentally locking myself in my 7 year old daughter's room. And I ended up finding my inner child. So this is what I created for my little girl. From what is, I guess, the little girl in me. Thanks for reading. #Sparkella."

Channing Tatum, Instagram
This connects with us on every angle. In fact, Channing, if you're reading this – any time, any angle. This fem af circuit party outfit is our only requisite. 
We're all for the smashing mainstream gender-norms and we're all for Channing Tatum's Sink the Pink looks, so keep it – and us – up, please, babs. 
As there's no cooling us down now, here's a look back at some of Channing's hottest moments.