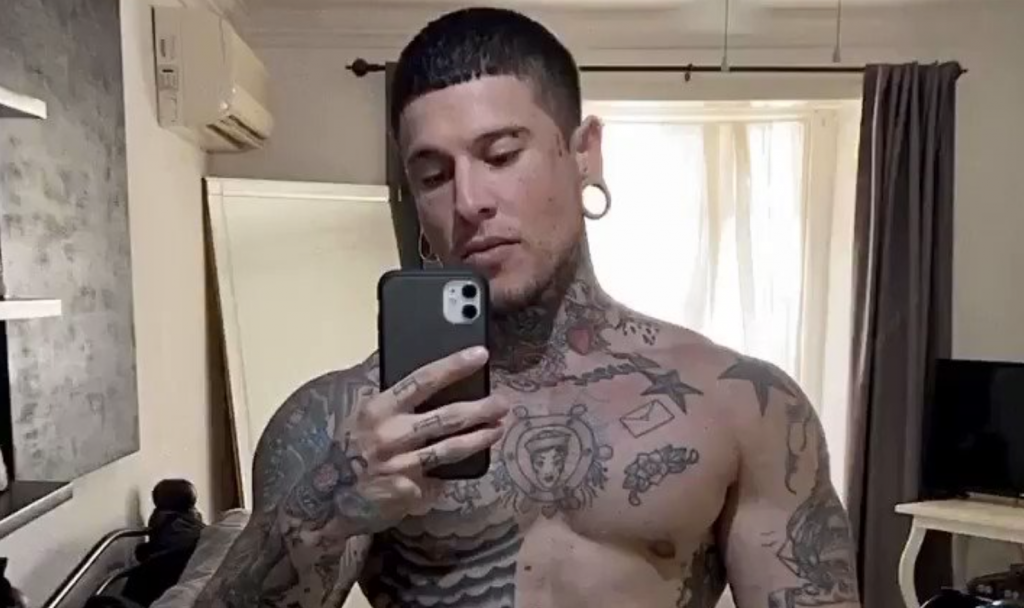 You may know Gustavo from stint on reality show Slag Wars, or you may have been a thirsty follower of his social media or OnlyFans account for a while now. We sat down with the Mexican stud to get to know him, a little deeper…
You're always eating! What would be your last meal? 
Dick and ass (laugh) just kidding. Cookies with milk… I'm such a fat-ass.
What's something you'd tell your younger self? 
Don't be lazy, don't be scared, get your shit together and strive until you get what you want because nothing is given and the more you procrastinate the longer it will take for you to achieve your goals.
What's the biggest misconception about you?
That I'm mean… but I'm just a weird introvert who needs to feel 100% comfortable to come out of their shell.
What's your favourite tattoo of yours, and why?

The one I just got two days ago, it's my grandpa (Mom's side) who passed away a few years before I was born, and it's my middle name too.
What's your party trick or special talent?
Oh my God, I have a lot, but none of them are special (laughs)
What's your favourite position? 
I like to have control of the situation so any position that allows me to move freely are the ones that I enjoy the most. Side note, I also like to be submissive but not all the time.
Describe the filthiest video on your onlyfans 
Oh! This is where the people start getting bored… I'm very vanilla at sex, more about passion. I guess it's because I'm latino… so I don't really have anything I would consider "filthy", yes I'm very sexual and comfortable with my body but it's just not my style.
You can have any super power in the world, what do you choose and how will you use it?

The power of eating without getting fat (:
What's your favourite part of a man's body?

Eyes and smile… sounds corny but just give me a clean beautiful smile and I'll be WAP WAP WAP.
The best sex you ever had and who was it with? 
Ibiza (2018) with this dude from London, shit was so good I had to record it (Although, didn't have OnlyFans then). We tried to sleep but we had to repeat it after we were done the first time. And there was another one with the last dude I dated, we had a nice view and we were fucking all over the Airbnb. Wish I recorded that one too (laugh).
WATCH: Gustavo and his shower buddy