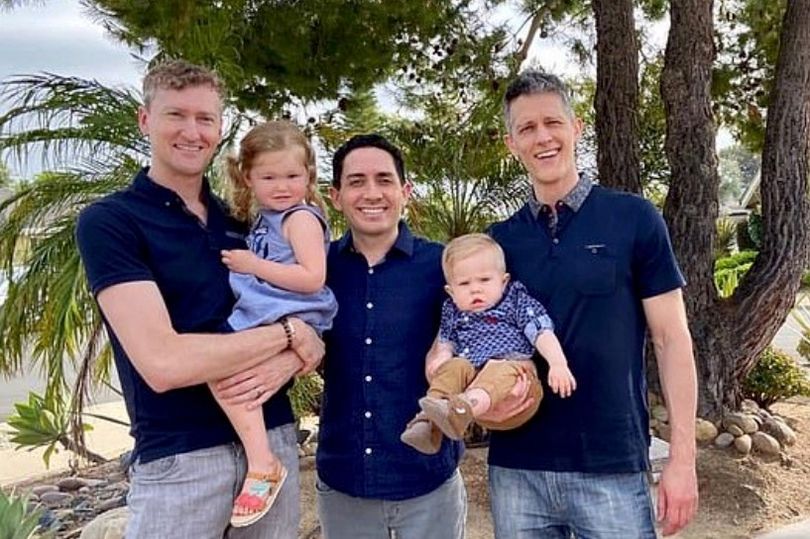 Some Christians think they're progressive for not disowning their one gay child, but if you want to look at modern parenting then these three dads have an input on that.
The family made history back in 2017 when they were the first to have three father's names on a child's birth certificate, and now their they're talking about life as a throuple family in a new book Three Dads and a Baby.
Ian Jenkins and his partner Alan Mayfield have been together for 17 years, while Jeremy Allen Hodges has been with them for the last eight years, making them the first legally-recognised polyamorous family when they had daughter Piper.
RELATED: What Do You Think About This Hot Throuple's Plan To Have Children?
Piper was later joined by Parker, (we hope their third child isn't going to be named Pickled Pepper) and both conceived using an egg donor and surrogate.
The kids have three different names for their dads, with Ian being 'papa', Alan as 'dada' and Jeremy as 'daddy'.
Ian previously told HuffPo: "We did have a slight attention to the fact that our kids might be perceived differently. We didn't want them to become a target of teasing or bullying or online abuse."
The book will give a greater insight into their domestic set-up and offer parenting advice.