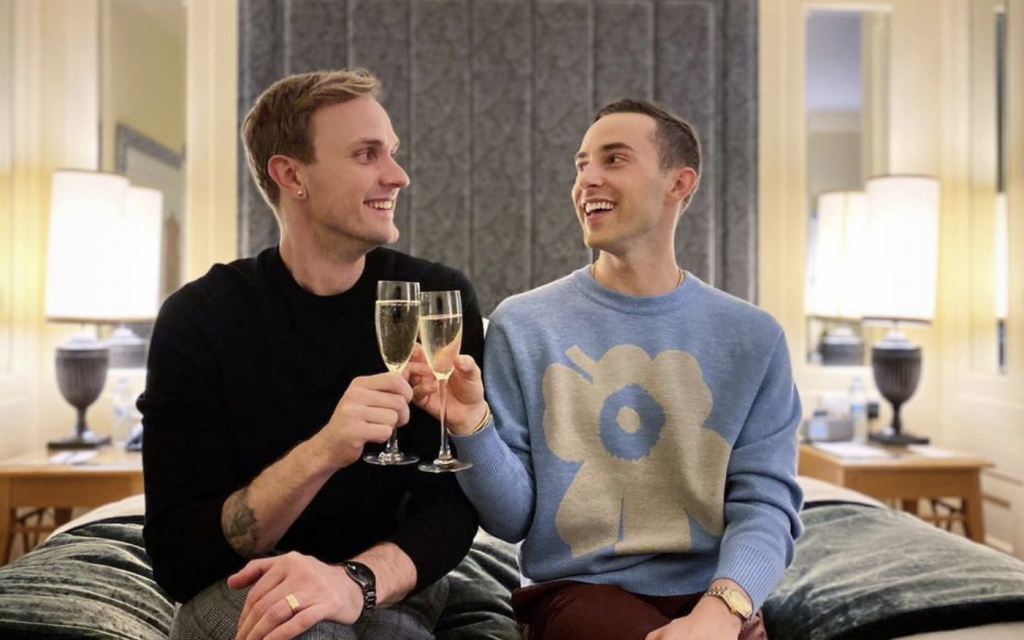 Aww! Some feel-good news this week with Olympic skater Adam Rippon who's man Jussi-Pekka Kajaala put a ring on it.
"We were super ready to do it," Rippon told Good Morning America. "It's time, it's exciting."
They actually got engaged back in December; "We didn't want to do anything big, but we both wanted to have a ring," he said. "We went to a nice dinner and we did it at the same time. We did three, two, one, and we put the rings on."
Due to Rippon living in LA and Kajaala in Finland, the pair are used to a long-distance relationship, so in fact, Covid-19 actually gave them more time to communicate.
The pair met via Tinder when Rippon was competing abroad.
"All you have to do is a few swipes and you never know," he said.
Congratulations!