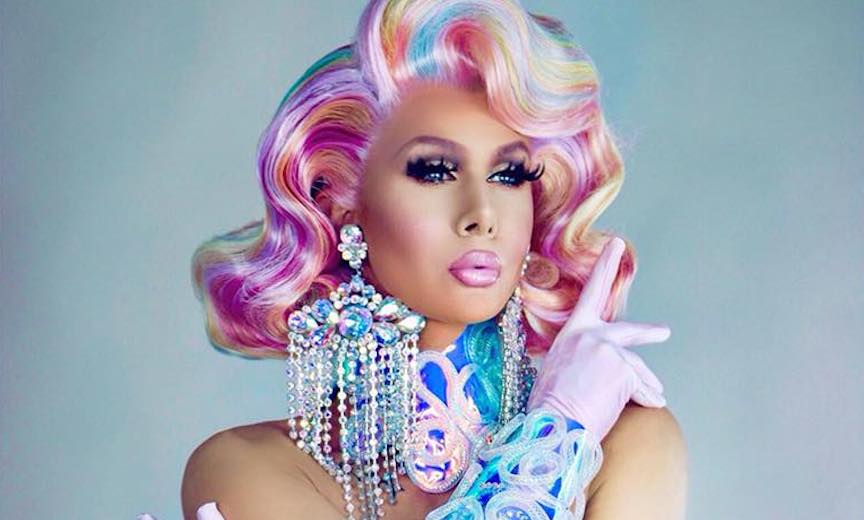 Trinity the Tuck seems to have been caught dragging her drag sisters via an alt Reddit account and unlike her runways, this is not a cute lewk.
As reported by Hornet:
"On January 6, a Twitter user asked the drag star, who appeared on Season 9 of RuPaul's Drag Race and co-won Season 4 of Drag Race All Stars, if she used the Reddit account u/SHEdevilBYnight. Specifically, the user shared a screenshot of the account's profile and asked, "this you?" to which Trinity responded with, "Oh yes! I'm still on Reddit!"
What Trinity forgot with her omission is that people can see an account's posts via their profile, leading the Drag Race fandom to uncover a plethora of posts favouring… you guessed it, Trinity.
In one post, 'Monet celebrates black excellence' which was written after Monet and Trinity's joint win on All Stars 4, the account wrote:
"Well, maybe here in delusional reddit land but Trinity dominated all the online polls by over double. Naomi came in second in most. So your opinions are not fact. Poll numbers are fact lol".
However, love, poll numbers are based off opinions. What is facts, are the challenge wins – of which naomi had the least of, and the was in the bottom the most.
In the same post, writing: "Monique didn't deserve to win. Stop with your delusion."
Another post wrote that "Monet's makeover win" should've been in the bottom.
The account also laid into YouTuber and make-up guru James Charles:
"I feel like when he talks he probably spits a lot. I just can't get past him. In the words of a very wise woman 'ugh Jesus gross'".
The account also praises Trinity's quaratine show, defends Trinity after she told Ru to speak up about BLM, and thirsts after a number of queens on the show, including Milk, Aquaria, Tatianna and Kahanna Montrese.
It seems Trinity later tried to backtrack on her omission, tweeting: "some people will believe anything!"
Although it is suspicious that the account was then promptly deleted… although on Reddit, the comments remain.
What do you think?