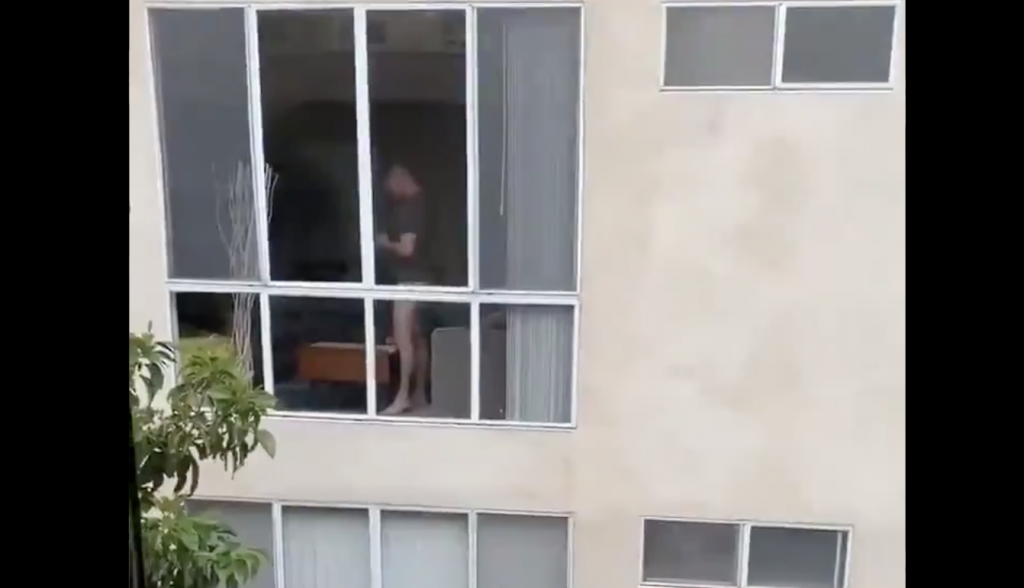 If you're mad horny this lockdown, (who isn't?) then you might want to take a leaf out of these guy's books… Two neighbours, hard for each other with only a global pandemic standing in the way.
Thankfully, they truly obeyed social distancing guidelines and still managed to get off.
While the UK is still on house arrest, the US has far more relaxed restrictions but this proves you can still get off without endangering yourself or others.
Obviously, spunking on your window panes isn't the same doing it all over someone's face, so we'll call this a temporary measure.