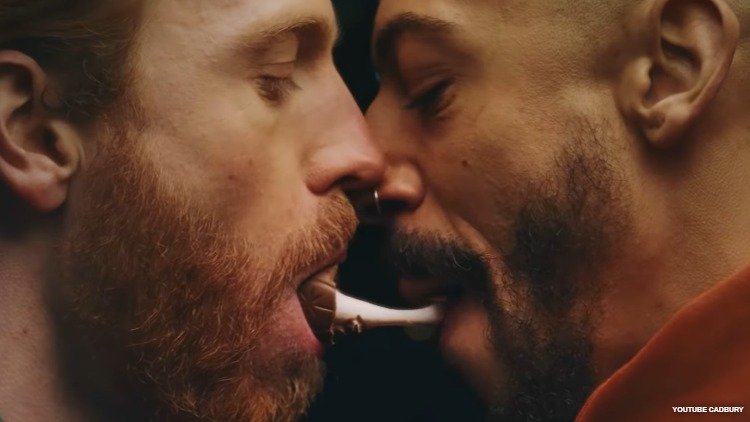 Cadbury's have recruited a real-life gay couple to star in their latest ad, which is potentially the chocolate brand's most sexual moment thus far.
The promo for Creme Egg – which celebrates 50 years of being bitten, licked and sucked – has dubbed the celebration the Golden Goobilee.
It then shows a variety of consumers of the product; one of them being a gay couple who share one while almost kissing. It's a big leap into inclusivity for the brand that are sure to anger fat homophobes.
"How do you eat yours" has been the brand's suggestive slogan for decades; referencing the often provocative way of devouring the treat.
Although the gay couple are not listed as the 'dippers', 'lickers', or even rimmers… but rather the sharers, (we presume they still mean the egg and not open relationships), and are pictured dancing on a cute fairy-lit rooftop.