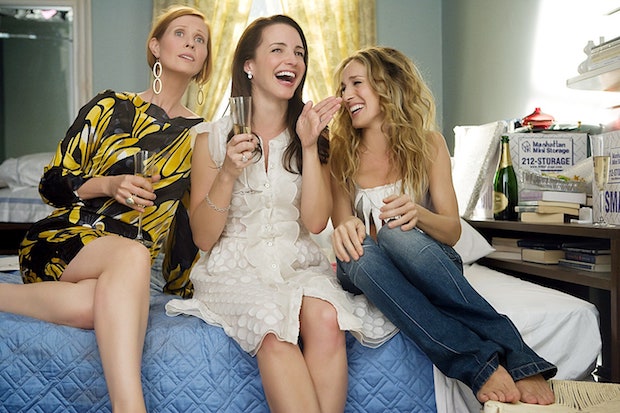 Sex And The City is getting the reboot treatment with (almost) all its original cast, that's according to a Hollywood insider which spoke to Page Six.
All the stars – minus Kim Cattrall who has repeatedly said she'll not tolerate Sarah Jessica Parker for another installment – are said to return to the Big Apple for a limited series on HBO Max.
In September 2019, Parker said she'd be interested in doing "some episodes of 'Sex and the City,'" but, "I wouldn't call it a reboot, I would call it a 'revisit.'"
Call it whatever you want, love, but what's happening to Sam?
Well, it appears she would either be killed off or recast. Cynthia Nixon (Miranda) recently voiced her support for Sharon Stone to take the part of Samantha, but equally as excited for a woman of colour to take the role.
Parker added that she was "curious" to see where the characters are now. "The world has changed even since the movie. I mean, the world has changed so much, technology and social media.
"Those characters never talked about social media, which I think would be really interesting and just also sexual politics and the #MeToo movement and Time's Up has really steered conversations about sexual politics…"